Posted on
No blanket authorisation for SVG volcano relief money – PM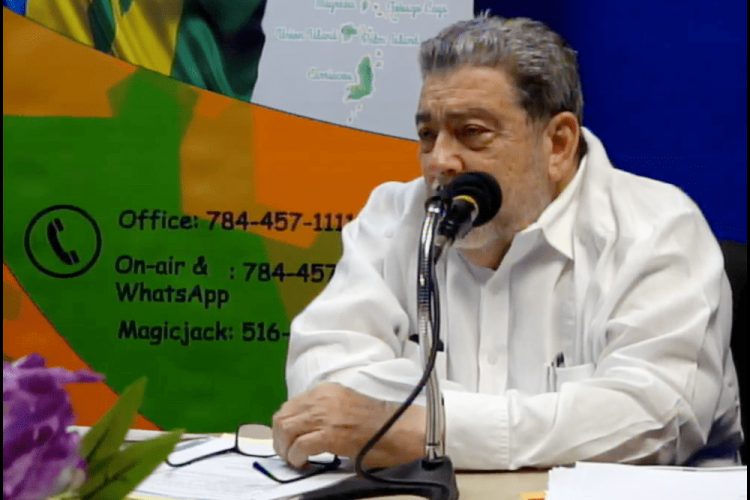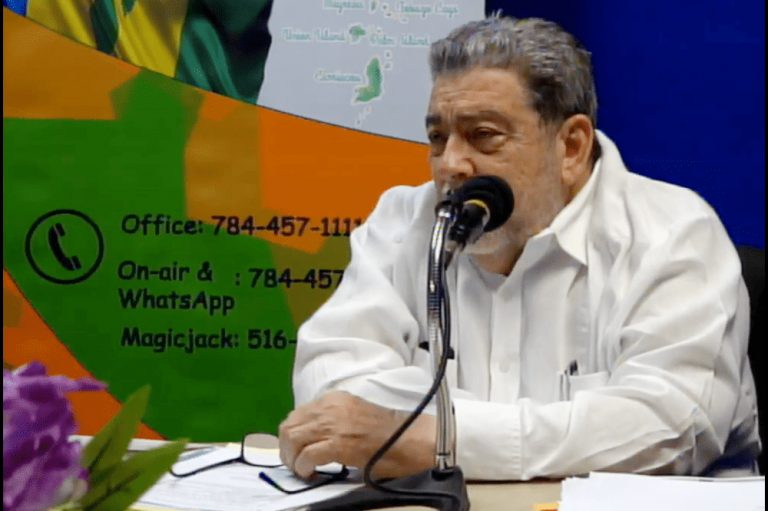 No entity outside of select government and regional organisations have been given permission to raise money on behalf of the Government of St Vincent and the Grenadines for volcano relief.
Prime Minister Dr Ralph Gonsalves made this declaration on Wednesday, while speaking on radio, also adding that he has no intention of granting any entity permission to do so at this time.
"You have people with associations, Vincentians overseas, they raise their money, that's your business you want to give to them, but I say there are these other platforms…I don't want the government to be held accountable to giving imprimatur to any agency, other than the agencies of the government and the established regional agencies," the Prime Minister said on NBC radio's Face to Face morning programme.
He cautioned listeners that "if you see somebody puts up something that says that any NGO, any group say that they are authorised by the government to do this, absolutely not. And there is only one person that can give the authorisation and his name is Ralph Gonsalves and I have not given any such authorisations".
Several private entities and individuals have been assisting in relief efforts since La Soufriere entered its explosive eruptive phase on April 9. 
The question of accountability has come into question in recent times as persons overseas desire to send money to assist, but are wary of whether the funds will be used to assist in relief efforts.
The Government's overseas missions, the Accountant General's office via its Disaster Fund Account; the National Emergency Management Organisation (NEMO); Caribbean Disaster Emergency Management Agency (CDEMA) ; and the OECS, are all authorised to collect funds for SVG's volcano relief efforts.
Gonsalves said if persons do not wish to send money to the government, other options include the Red Cross, the Rotary Club and Lions Club.
These organisations work alongside SVG's disaster agency, NEMO.
One of the most recent actions taken by the Prime Minister as part of the relief efforts was to remove duties on barrels coming into the country, plus the $25 charge through barrel concessions, making barrels free for Vincentians.
But Gonsalves suggested that it is better for persons in the Diaspora to send money to relatives so they can buy what they need on the ground.
"We have enough stuff in the supermarkets here and in the stores for people to purchase. I'm advising you not to send your individual packages because you're going to jam up the port and the customs because we are receiving a lot of ships coming with supplies from the governments and big NGOs which you have to be clearing at the port, and I don't want too many persons at the port and too much congestion, over congestion and the overwhelming of the port and the Customs," he said.
He noted that there are some who will say that he is only suggesting that persons send money "because he want to put he hand in the money".
"How I go put my hand in the money when you send it to your family? Just don't be silly…just use your brain a little bit," Gonsalves said.