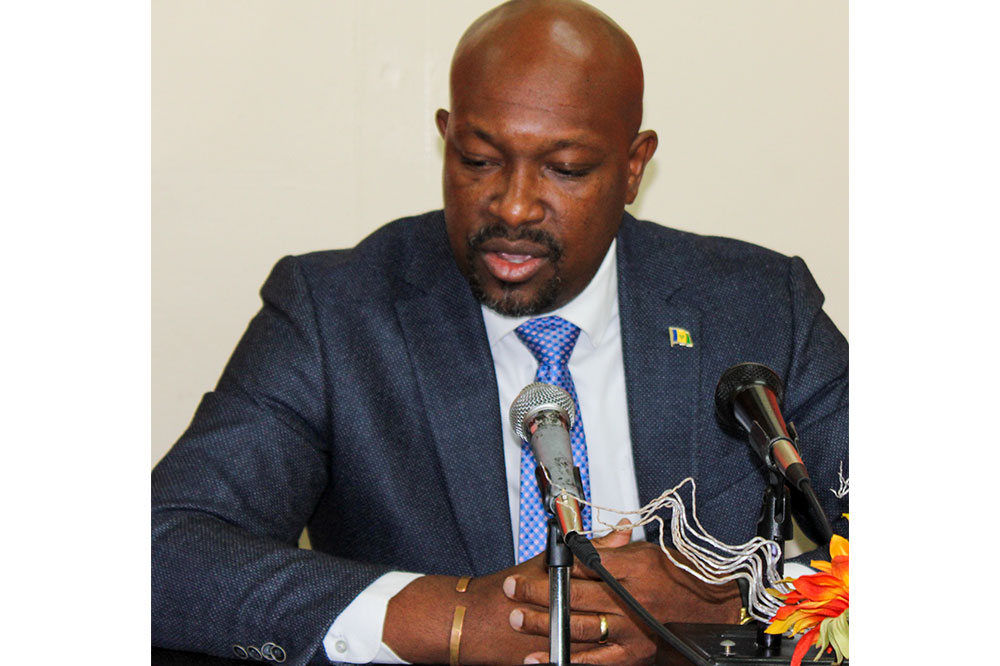 Food security in SVG at risk
Saboto Caesar, Minister of Agriculture, Forestry, Fisheries, Rural Transformation, Industry and Labor of Saint Vincent and the Grenadines, gave an interview to Efeagro on Wednesday 21 April about the situation in the island following the La Soufrière volcano eruption.
Food security in Saint Vincent and the Grenadines has come under threat following the eruption of the Soufrière volcano, creating "a significant need for imports", said Minister Caesar, in his interview on Wednesday with Efeagro, [ a Spanish agriculture-focussed news agency].
Caesar, whose portfolio also covers Forestry, Fisheries, Rural Transformation, Industry and Labor, reported that, with "the entire country blanketed in ash", there are regions that have no drinking water, even as the administration is studying the possibility of suspending planned exports of Vincentian products next week.
The minister explained that the Government of the Antillean archipelago managed to salvage "some government-owned agricultural equipment from the red zone (closest to the volcano)" and was able to transfer some heads of cattle to safe zones.
Nonetheless, the Vincentian minister advised that regrettably, most animals are "trapped in the red zone" and as far as crops are concerned, the country will have to "start from scratch", once the situation normalizes.
In his Efeagro telephone interview, the minister explained that, "the zones closest to the volcano are the main agricultural areas. We are talking about more than 80%".
Fish stock are also considered to be lost, due to the ash that has been affecting the entire region since La Soufrière (in northeast St. Vincent) began erupting on Friday, [April 9].
Caesar also indicated that damage and loss calculations cannot yet be done, as the volcanic activity is continuing.
However, he anticipates that they will be extensive and serious, both for the economy and for the health of the population.
"Each time there is an eruption, everything remaining from the previous eruption is destroyed by the new one. The destruction continues", he lamented as he pointed out, Saint Vincent and the Grenadines was considered "the breadbasket of the Southern Caribbean", due to its extensive farming areas and agrifood products that up to now were facilitating national consumption and exports of different types of livestock, as well as fruits, vegetables and fish.