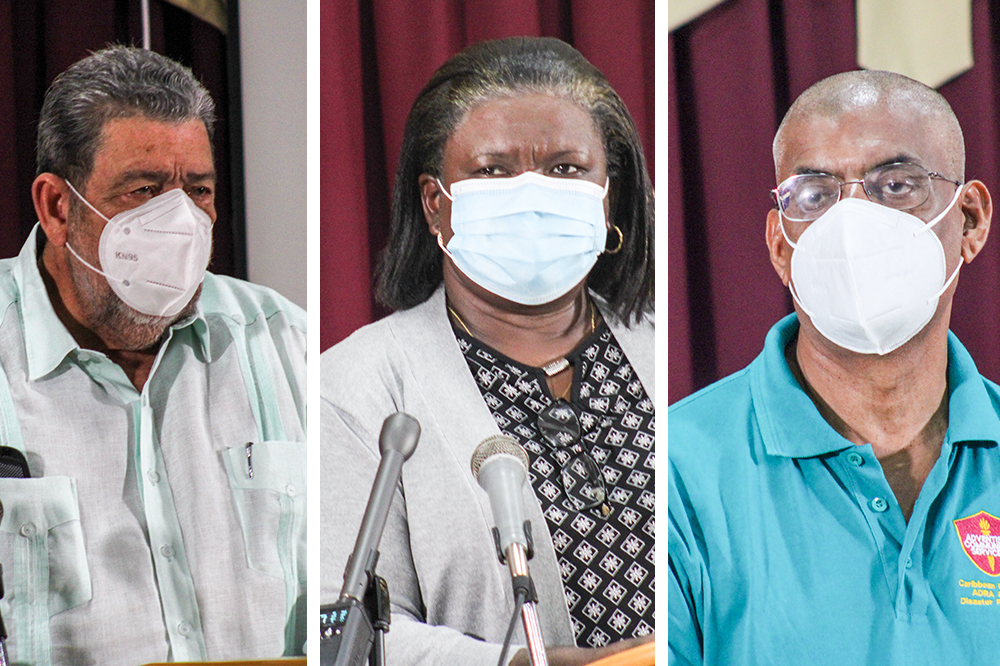 SDA Church to spend EC$150,000 in volcano relief
THE SEVENTH-DAY Adventist Church will spend approximately EC$150,000 to provide hot meals to persons displaced by La Soufrière's volcanic eruption.
The feeding programme was officially launched on Sunday, April 18 at the church's headquarters at New Montrose.
Pastor Dermott Baptiste, the president of the SVG Mission of Seventh-Day Adventists, said the local church, in association with a number of agencies of the regional and international church structure, including the Adventist Development and Relief Agency (ADRA), are partnering to respond to the natural disaster on several fronts.
"Our immediate intervention is to provide just over 15,000 hot meals to persons in shelters that have been assigned by the National Emergency Management Organisation, for a period of one month in the first instance, which will be reviewed and renewed in successive months," Baptiste said.
He added that the meals will be prepared at four centres and transported to nine shelters for distribution and consumption.
The president promised that the meals will be healthy, balanced and tasty, and sufficient to meet the nutritional and biological needs of the beneficiaries.
At least 10,000 people have been displaced by the explosive eruption, which began on April 9 and are living in shelters and private homes. Baptiste said there are three pastoral districts comprising of eight congregations within the SDA church local structure, whose members and families are among persons who have been displaced.
Michelle Forbes, Director of NEMO expressed thanks to the SDA churches in SVG and throughout the region, along with ADRA, for their support in this time, as they respond to meet the needs of affected persons.
"We have partnered with ADRA for many years. Every disaster that we have had, ADRA has reached out to us and provided support through feeding at the emergency shelters here in St Vincent and the Grenadines and once again, we want to thank you for coming forward with this great contribution of providing 600 lunches and 600 dinners for several shelters here during this response," Forbes said.
NEMO's director said the emergency organization welcomes partnerships like this one, and persons willing to come on board are encouraged to communicate their desire to do so to the organization.
Prime Minister Dr Ralph
Gonsalves was also present at Sunday's launch.
"I would like to say how grateful we are for this immense contribution. The Seventh-Day Adventist worldwide and very much in St Vincent and the Grenadines, they have always been with us in times of natural disasters," he said.
Like Forbes, the prime minister said he looks forward to further interventions from the SDA church, which is likely to include a psychological team to assist local counsellors in working with persons traumatized by the series of volcanic eruptions.