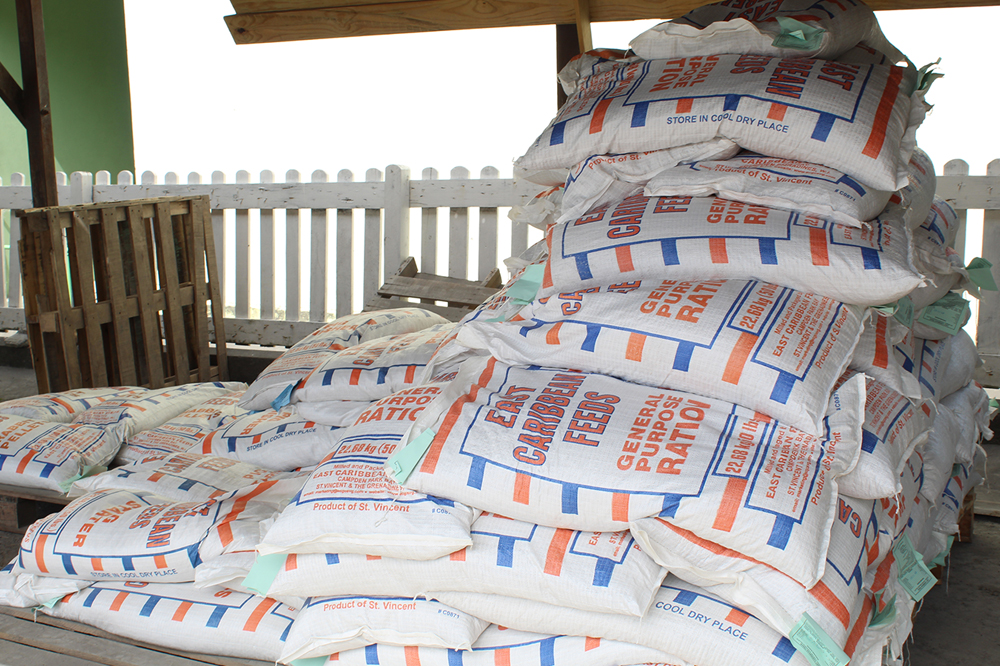 IICA provides feed for SVG livestock
THE INTER-American Institute for Cooperation on Agriculture-IICA, is providing immediate assistance to this country in the wake of the devastation of agriculture by the on-going eruption of the Soufriere volcano.
Damage has been particularly bad in the volcano red zone where fruit trees and short term crops have been wiped out, and root crops lie buried in feet of ash.
The hemispheric organization's Chief Technical Specialist in St Vincent and the Grenadines, Michael Dalton, said, having recognized the urgency of the situation, IICA rushed to provide an initial donation of 12 hundred sacks of animal feed for livestock farmers to support the Ministry of Agriculture.
"We view this as a beginning of the support effort and look towards whatever further contributions IICA can make now in the immediate phase of response" and in the longer term "as regards the redevelopment of the agriculture sector," Dalton said at a brief ceremony last Friday, April 16 where a first quantity of animal feed was given to farmers.
He added that the organization is looking forward to helping tackle the challenges in the local agriculture sector.
It is early days and the Ministry of Agriculture has not yet quantified the extent of the loss, but Minister of Agriculture Saboto Ceasar, speaking on radio on Monday, April 19, said that the arrowroot industry as well as the cocoa sub-sector, are among the industries which have taken a battering. Cocoa fields are found primarily in the cooler areas that are in the red zone, while 98 per cent of arrowroot is grown in areas above the Rabacca dry river in the red zone.