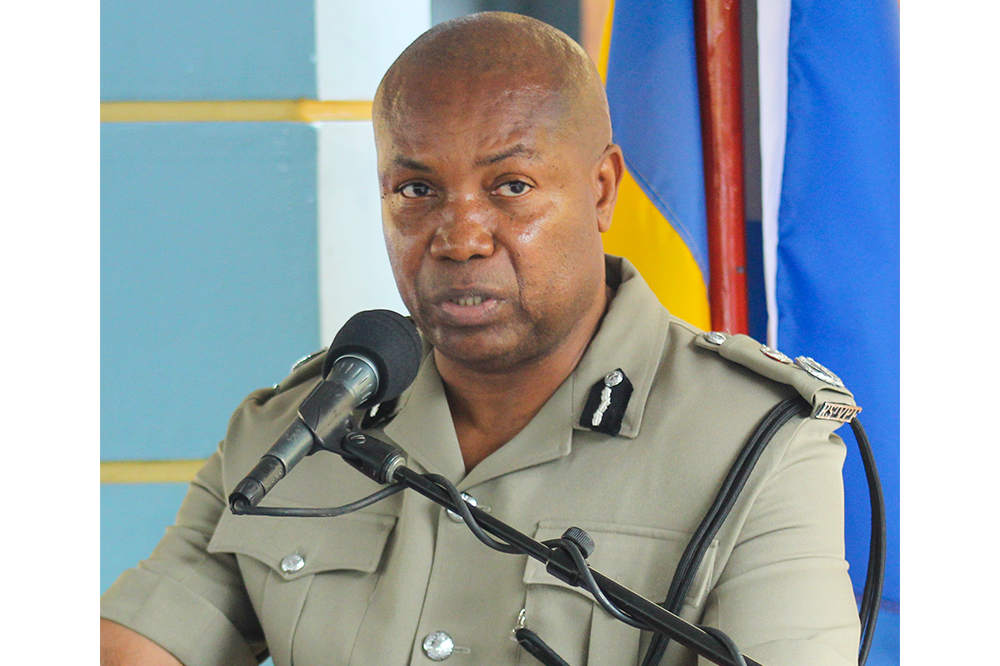 Stay out!! warns COP
PERSONS WHO enter areas that are in the red zone of La Soufriere volcano can be charged under different sections of the Public Order Act.
And, commissioner of police (COP) Colin John said on Tuesday, that inasmuch as they are concerned about individuals breaching the order to stay out of the designated red and orange zones, they are also concerned about the safety of other persons and police men and women.
"We are trying to protect you and us. If you go there and fall into difficulty, the police would be called upon to help you and some persons are going in there with their children, putting children at risk, so we are trying as far as possible to protect life," COP John explained to SEARCHLIGHT at the port in Kingstown as he joined persons welcoming a supplies vessel from Trinidad and Tobago (T& T).
The top cop said that the initial evacuation exercises mounted by the police and coast guard went generally smoothly with very few hiccups, but some persons made it hard and are still making it hard for law enforcement.
"We still have some persons for one reason or the other choose to stay in the red and orange zones.
We are trying to persuade them to come out, but some persons seen reluctant," the COP stressed.
John said that persons are allowed to go into the red and orange zones only for legitimate reasons, and will have to prove to law enforcement that they have a genuine reason to venture into these areas.
"…So the police will challenge them and ask them questions and if there is a legitimate reason, they will be allowed and if not, they will be stopped," the COP said.