Posted on
Security on point at emergency shelters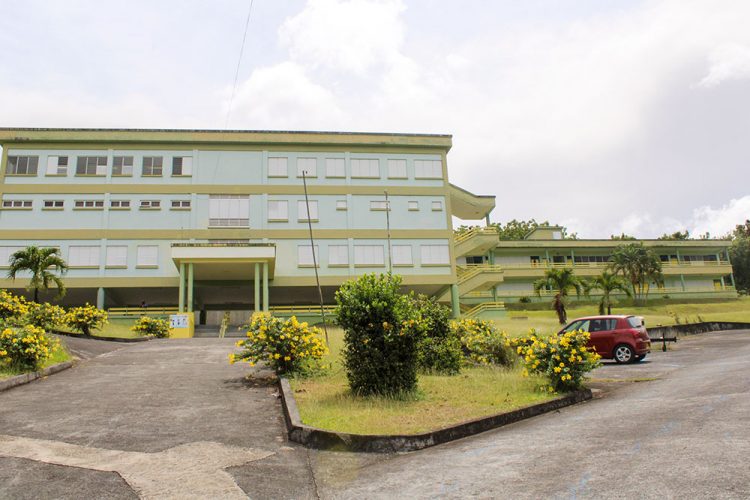 COMMISSIONER OF police (COP) Colin John said he is proud regarding some of the reports on security coming out of the volcano emergency shelters, although there have been a few skirmishes.
It has been a week since the volcano started erupting on Friday April 9, and the National Emergency Management Organisation-NEMOsaid up to April 14, some 89 government shelters had been activated providing shelter to 4,130 persons, while another 3,275 were being housed in private residences.
"The security, we haven't had any significant reports," COP John told SEARCHLIGHT at the port in Kingstown on Tuesday.
He added: "we visited the shelters and persons are genuinely contented and they acknowledged that they are not at home and the situation will not be ideal, but they understand and they acknowledge that the government is trying to make them as comfortable as possible.
"We have had a few skirmishes and behavioral issues but by and large, the persons at the camps are very much cooperative and they are assisting the shelter managers and their team,and so far so good," the COP said.
He added that they are trying to be as proactive as possible to keep the shelters safe and peaceful and they have had a lot of positive reports.
"We visited the JP Eustace Secondary School and the shelter manager indicated that persons from Edinboro baked bread and brought it for them.
"Some guys from Rose Place cooked food and brought it for them at the shelter, and we have had similar reports from across the country. Persons are welcoming them and doing what they can to assist," Commissioner John noted.
On Thursday, SEARCHLIGHT was unable to confirm reports of an alleged sexual assault on a minor that took place at one of the shelters.