Posted on
Don't get caught in pyroclastic flow, professor cautions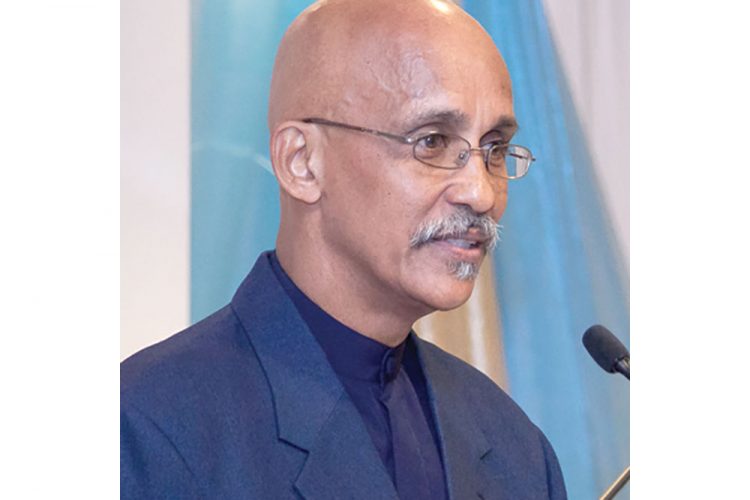 La Soufrière has operated remarkably in the way in which it erupted this time around.
The head of the Soufriere monitoring team Vincentian geologist/ volcanologist, Professor Richard Robertson, disclosed this while speaking to Prime Minister Dr Ralph Gonsalves on NBC radio on Wednesday, April 14.
"The volcano in this eruption has operated in a remarkable way. Yes, it's doing a bad thing in the fact that it's causing damage, but the way in which it has built up, in terms of played out its eruption, has provided so much warning that it's unusual," the volcanologist indicated.
He recapped what has happened so far, noting that the volcano began erupting effusively – it began to ooze magma to form a dome in late December, 2020.
This phase went on for months, and was the first sign that the volcano was acting up.
"And then it had these first explosions which produced a lot of ash," Robertson noted.
Volcanic ash may be very heavy, hard to get rid of, inconvenient and it may bother persons with respiratory issues/ allergies, but it seems to be one of the less harmful things a force like a volcano is capable of.
"It (the volcano) didn't produce any pyroclastic flows, just a lot of ash…" the Professor said, explaining, "…if you didn't know that it was erupting, now you know, because you had ash all over the place."
Pyroclastic flows are caused by a collapse of material coming from the volcano during an explosion, hugging the mountainside while travelling faster than any person or vehicle and at an extremely high temperature.
"…then it started to produce these pyroclastic flows," which are one of the most dangerous things it can do, but these flows, "didn't go towards the east where most communities are first, it went towards the west where it's mainly farming, and people would have moved out already," Robertson added.
The flows have slowly built up and deposited material, and have reached the coastline in many valleys.
He continued: "…and after doing that now, it's moved towards the east, in a sense, and it's now gone down Rabacca".
What it is doing now is dumping material around itself, and getting bigger as volcanos do.
So for anyone who is still in communities around the volcano, north of Rabacca, "…It's(pyroclastic flows) gone down all of these other valleys. It's going down rabacca. It's just a matter of time before it goes north."
"…so it's more than enough time to get out. I think one of the things that worries us who monitor the volcano, the team here, the team at Seismic, and all of us who are on the team – one of the things that we try to do is make sure people try to get the warning so that they don't get killed…".
Robertson continued that: …"it really would be unfortunate if people are still there (in the danger zone), and after all of this they get caught in there. Because if you get caught in a pyroclastic flow, yeah it's not a nice thing" .
He further cautioned , "I'm obviously alive so I don't know how to die like that, but I know from what I have studied and seen in the field, it's not a nice way to go. So you don't want to do that, you should get out if you're there".