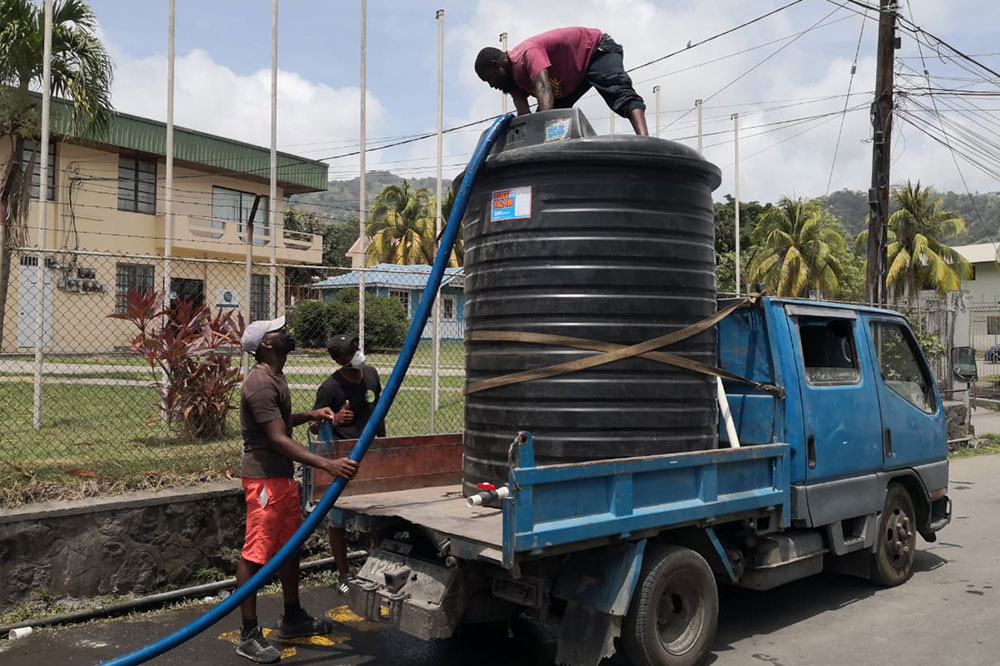 CWSA pleads for cooperation
WITH THE Central Water and Sewerage Authority-CWSA- trying desperately to restore potable water to consumers, it is calling on these same consumers to cooperate in these difficult times.
There is evidence of some motorists,for example, making use of spring water to wash their vehicles along the roadside, but others apparently are not being as careful with the use of the limited, precious commodity. And they may not be the only segment of the population that have not been scrupulous in their use of water.
The CWSA, in an urgent missive, has appealed to the general public to "store and conserve water for domestic purposes" whenever it opens its taps "You are asked not to use the water for washing down yards and cars etc" the utility company urged.