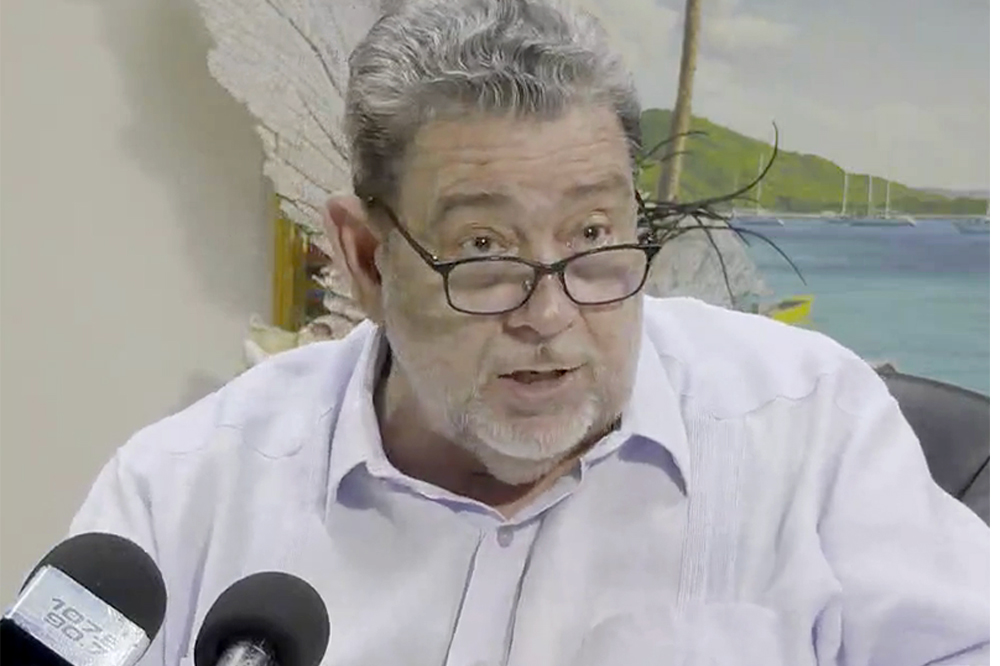 Take homeless to a shelter – Dr Gonsalves
PRIME MINISTER Dr Ralph Gonsalves is asking that if persons know of anyone who is living on the streets who is having a difficult time because of the eruption of the volcano, to be a good Samaritan and take them to a shelter.
In relaying one of the many reports that he is receiving from individuals, the Prime Minister said during an update to the nation on NBC radio Monday, April 11, that "there is someone who quite rightly raised with me the issue of some individuals, as she called them, 'street people', you know we have had a few of them around Kingstown… and the ash would be making life difficult for them."
The country woke up covered in a blanket of ash on Saturday, and more venting and explosions from La Soufriere, continued to send up materials and left everywhere in inches of ash.
Further, flowing water is not available to much of the country following the need to conduct water quality assessments.
"…it's an important category (of persons) which is identified, and we have to take care of all human beings," Gonsalves added.
"I would say to persons. If you know such individuals, take them to a shelter. Please, please, take them to a shelter; help in that way, take them to a shelter, be a good Samaritan.
"Because a lot, a lot of people are stretched doing a lot, a lot of things. So I want to urge initiative in that way also," he concluded.