Posted on
Some rainfall may be beneficial to SVG – Professor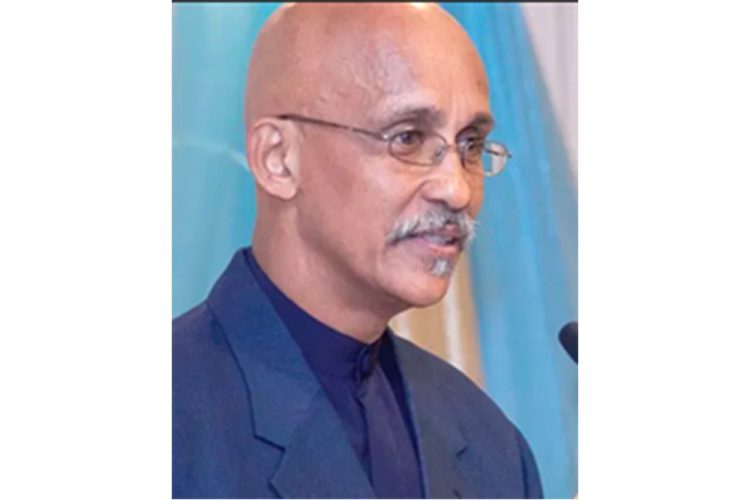 THOUGHVINCENTIANS may be dreading rainfall after the heavy ashfall that has taken place over the last few days, geologist, Professor Richard Robertson believes heavy rainfall may have some benefits to mainland St Vincent.
La Soufriere began erupting explosively on April 9 – on the second Friday of the fourth month, just as it did in 1979. Since then, all areas of the country, even those in the "green zone" ,have been experiencing significant ashfall, blanketing the streets, buildings, vehicles and vegetation.
"It's a good thing, and there's a slight bad aspect of it because now, what we have is a lot of loose material on the ground, and we want to get it off the ground, that's good, that's the good part. We want to get rid of it, we want it to get into the sea, get into the rivers and go away so it won't affect us," Robertson said while speaking on NBC radio on Sunday, April 11.
If the ash gets into the rivers and drainage, it may cause flooding in some areas.
But the geologist, who heads the team of scientists monitoring the ongoing eruption, opined that plenty rain in the next few hours or days will be a good thing because "its better for it to go with plenty water rather for it to stay.
"Even though it has a chance, a risk of doing some damage, it will do much more damage if it stays on the land, if it stays on the roofs and things like that," he explained.
One day after the volcano erupted, scientists travelled as far as Rabacca to collect samples of the ash that was ejected into the sky and fell across the nation.
According to Robertson, these samples are important to analyse what's taking place currently with the explosive eruption. It will also help to better understand similar kinds of crises in other countries and better inform advice where necessary.
"We want to in other words, understand better what the ash contains for health purposes because sometimes, volcanic ash has harmful, potentially harmful things for human beings," he said.
The geologist further explained that "volcanic ash potentially has very fine particles that human lungs don't like".
His team from the UWI Seismic Research Centre is collaborating with colleagues overseas to look for elements in the ash that may have health implications.
This information is expected to be shared with the Government and health authorities once research is complete.
Scientists are also looking at the size of ash fragments and what areas of the island they are being distributed to.
Robertson said this will help to understand the potential in terms of risk, and how far a particular size of rock may get to, depending on the kind of eruption or size of eruption taking place.
If you are driving regularly following the heavy ashfall, it will be wise to check your oil and engine more frequently.
Robertson, in his update on Sunday, made this recommendation, noting that persons may want to flush out the very fine particles getting into various places in the vehicle that are not designed to deal with that kind of debris.
Checking one's engine and changing the oil more regularly can help to ensure that no damage is done to the vehicle's engine.