Posted on
Sandy Bay man taking no chances with this eruption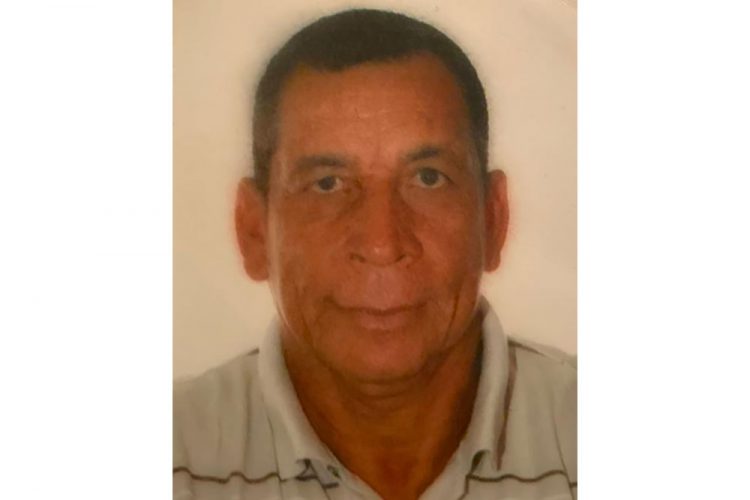 THE UNFOLDING explosive phase of the eruption of the Soufriere volcano has not taken a 68 year old retired public sector worker by surprise.
In fact, about two weeks ago Lawrence Nanton, a former school principal in a conversation, had said that from the oral history passed on by his great grandmother, Julia Brackin, and cousins Miriam "Miree" Nanton and Maude Nanton, what was happening at the time mirrored more the 1902 eruption which the women survived, than the one in 1979 which he experienced.
Nanton, who took shelter with relatives in the green zone as heavy and consistent quakes shook the area on Easter Monday, said that based on the accounts of the women, and the way the volcano was acting, that La Soufriere would erupt with extreme violence, just as it did in 1902 when it killed over 1300 persons.
He told SEARCHLIGHT on Wednesday that what he meant when he said "acting different in 1902 than in 1979" is the frequency with which volcano- tectonic (VT) earthquakes were being felt.
On Wednesday, March 24, just before six in the evening, a rigorous shake jolted residents in North Windward communities. This jolt was a change in the Soufriere's activity since the volcano started erupting effusively in December 2020.
The National Emergency Management Organization (NEMO) said persons were feeling volcano- tectonic (VT) earthquakes, normally associated with underground fractures of the rock mass that are commonly generated by magma pushing through an unyielding rock mass to reach to the surface.
NEMO said that close to 500 earthquakes were recorded between 6.30 a.m. and 4.p.m. on Monday April 5, 2021.
Nanton said he was taking no chances as the stories told to him by his now deceased great grand mother and other elderly persons about the 1902 eruption are "scary".
He said: "I have left my home and I count myself as a refugee because no one took me from my home. I chose to leave," around 1'0 clock Monday after feeling the strong tremor which NEMO said was measured at 3.9 on the Richter scale; to him it felt stronger.
"We felt them for the whole morning, some very heavy and some moderate," the retiree said adding that there was a heavy rumbling from the mountain.
According to the website, Blogs of the European Geosciences Union, the first known explosive eruption of St Vincent's volcano was in March 1718.
"By all accounts this was a major eruption, preceded by an extended period of felt earthquakes," the site said of what happened back then. The publication described a short, but violent explosive eruption.
The site said the next major eruption of La Soufriere occurred on Thursday night April 30th, 1812, and noted that it was preceded by earthquakes that were followed by a short-lived but violent eruption.
The blogs of the European Geosciences Union, went on to state that: "nearly a century went by before the next eruption, a hugely destructive event that began in earnest on 7th May 1902, just a day before the destruction of St Pierre on the nearby island of Martinique, following the eruption of Mont Pelée."
It noted that the 1902 –1903 eruptions resulted in a great loss of life (at least 1500), and severe economic impacts, all of which were widely documented in articles and reports at the time.
" As a result, we have a fantastic archive of primary observations, data and material to work with as we set out to investigate, retrospectively, the nature and consequences of the 1902 eruption – a type of event which has occurred three times in the past 300 years.
The Blog said that after 1903, La Soufrière returned to a state of quiescence which wasn't disturbed until 1971, when a remarkably quiet eruption built a new lava dome within the flooded crater of the volcano.
Going on to the last eruption, the site said the1979 eruption began with only a very short period of unrest, starting with a strong local earthquake on April 12.
"Eruptive activity began with a series of short-lived but violent explosions and that lofted a series of ash plumes, high into the sky on April 13, 1979; Good Friday. This heralded two weeks of vigorous activity that peaked with an 18 km high plume on April 17, and ended, with the cessation of measurable seismicity on April 29.
The 1979 eruption caused much disruption, with 20,000 people evacuated to shelters, but no direct loss of life.
The Sandy Bay man noted that he always knew that La Soufriere would erupt and when you look at the history, what was being experienced is what happened in 1902.
"People said in 1902, there were two weeks of earth tremors, continual, and the mountain rumbled for days, and three days before the actual explosion, all the birds came to the coastline…and wild animals… "The older people gave me a story of the event, very scary, but in 1979, it wasn't much compared to 1902," said the farmer who stressed that if persons were to read documentation about the 1902 eruption, they would have a better idea of what he is saying.
He is also anticipating that there will be what is referred to as 'lava bombs' hot pieces of flaming ash which set thatch houses on fire in 1902. He said it does not appear that persons knew then about pyroclastic flow and these things flattened Overland and Orange Hill and killed many persons.
"They say people were standing and when you touched them, they were ash. They just fell apart. People gave scary accounts… the historical acts of 1902 activities is what we getting now…".
He said three days after the explosion, certain areas were dark as night even though it was day.
He also expressed concerned that once persons are evacuated, there will be a lot of looting and police should be mindful of this.
"Some guys will stick around to loot so the government has to think about security," he noted. Nanton, who took the chance mid-day Sunday to untie his cattle in the waterloo mountains, just above the London playing field, was shocked at the destruction of vegetation, including his crop of plantains. The stories may not have prepared him for this devastation.