Posted on
Health services in red, orange zone have been relocated to green zone – CMO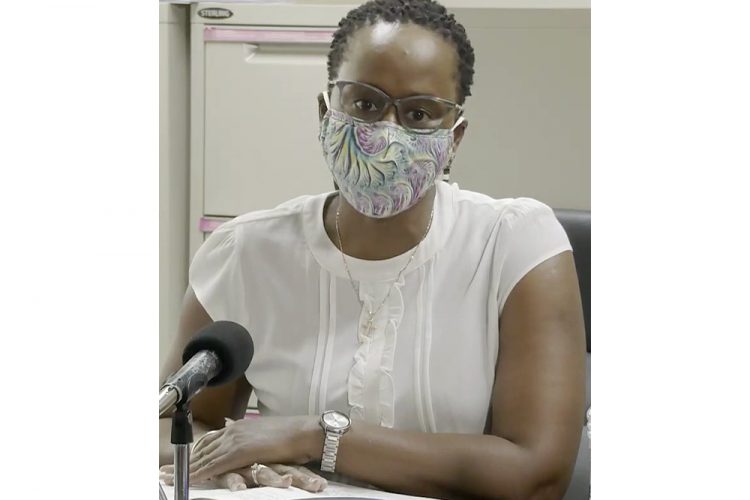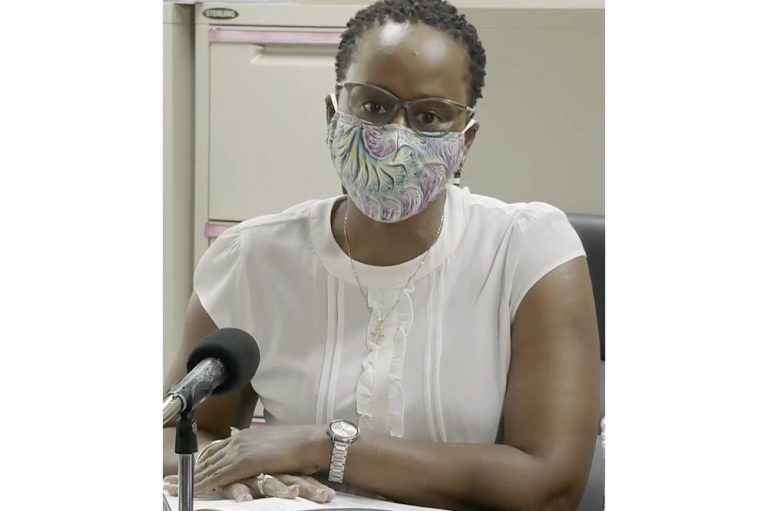 SMART HOSPITALS and other medical facilities in the red and orange zones will be closed during an explosive eruption in St Vincent and the Grenadines (SVG) and their services will be relocated to areas in the green zone.
An emergency press conference was called just after midday yesterday, Thursday 8, where Prime Minister Dr Ralph Gonsalves placed the country on high alert due to increased activity at La Soufriere, which has been erupting effusively since December 2020.
Just three hours later, the prime minister called yet another emergency press briefing to issue an evacuation notice to persons living in the red zone on the north east and north west sides of the island.
Dr Simone Keizer- Beache, the Chief Medical Officer(CMO) was speaking at the first emergency press conference held yesterday when she said the Modern Medical and Diagnostic Centre and the Smart Hospital facilities in Georgetown will be closed in the event of an evacuation.
"Health workers will not be there. They will move their services down to the Milton Cato Memorial Hospital. So, for example, we have dialysis at the Modern Medical and Diagnostic. Those services will be moved to the Milton Cato Memorial Hospital and we will partner with our private sector colleagues to allow for the continuation of dialysis services," Keizer- Beache said.
Chemotherapy services will also be moved back to the Milton Cato Memorial Hospital.
The CMO said health authorities are engaged in ensuring the continuation of those services.
She also said that the Chateaubelair Smart Hospital will be closed and staff members will be reassigned to facilities in the green zone.
"In a situation like this, all elective procedures would be suspended at the Milton Cato Memorial Hospital to allow for any increased admission from any persons who are impacted by an explosive eruption," Keizer-Beache said. "We will be anticipating persons coming in with respiratory symptoms, possibly burns, possibly broken bones, if persons insist on staying in the red zone if there is an explosive eruption. The processes have started in terms of elective admissions
being reduced or suspended and the reallocation of services for continuity of care."
Due to community spread of COVID19, local authorities have expressed concern for the further spread of the virus once persons are evacuated and placed in shelters.
The CMO said yesterday, that she strongly recommends that everyone who will be in a shelter or who is engaged in the management of a shelter be vaccinated as a matter of urgency.
"We have sufficient vaccines on hand. All of our clinics are open and ready to allow for vaccination and testing as necessary," she said.
In addition to evacuees from the red zone, Keizer- Beache said the authorities are also urging persons with private homes who may provide accommodation for persons in the red zone, to be vaccinated as well.