Posted on
$200 million food import bill to come under the axe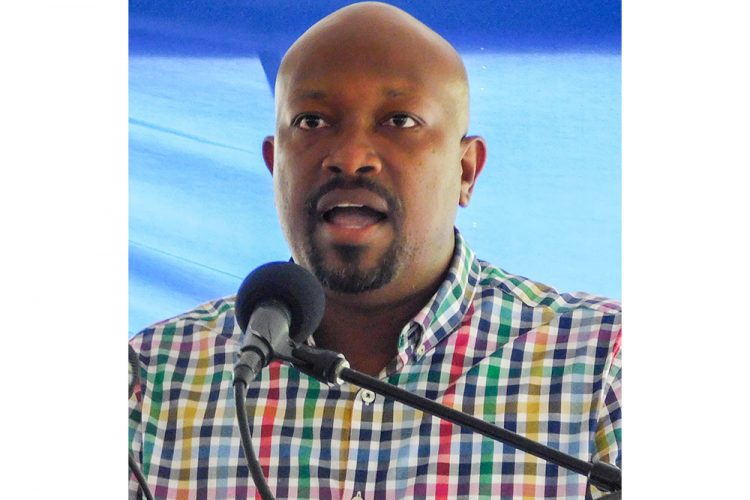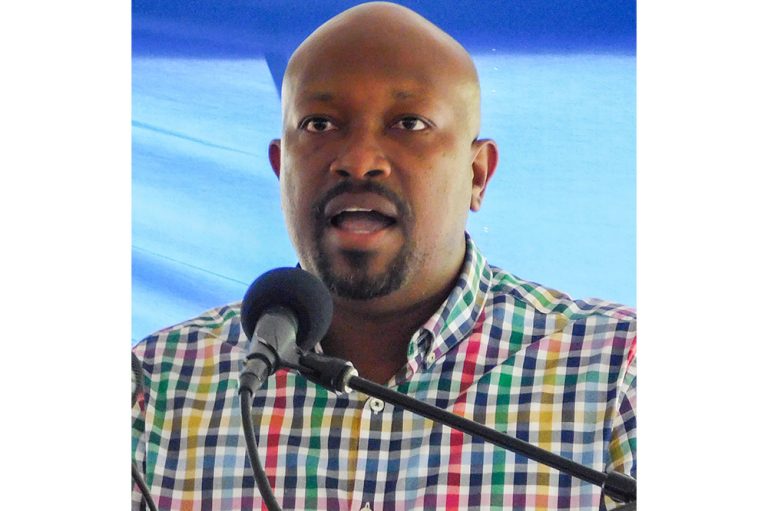 THE IMPORTATION of Irish potato will be one of the first items that the Ministry of Agriculture will target in its quest to reduce this country's massive food import bill.
Saboto Caesar, the Minister of Agriculture shared this information while speaking at a handing over ceremony on Friday, March 26 revealing that the food import bill currently stands at $EC200 million.
"It is very important that our farmers appreciate that we will want idle lands to come under production for many of these commodities which we currently import. To import half a million dollars' worth of Irish potato into this country, it's simply too much," he said at the ceremony where this country received a quantity of agriculture equipment and supplies from the Republic of China (Taiwan).
This move is in line with the ministry's 2021 agenda to address the food import bill by building upon a years old platform of receiving assistance to reduce vegetable imports.
Caesar said this venture will be approached in two ways: firstly, through having a percentage of potatoes grown locally, and secondly by substituting the consumption of a significant percentage of the root crop with other local commodities.
He added that the ministry has already engaged persons in the culinary arts to advise on this.
The agriculture minister said once the framework to produce more potatoes is completed, the ministry will address other imports such as onions, carrots and several other vegetables.
"We have already earmarked several areas in the country; we have engaged the tissue culture lab because it is very important that we give farmers the best and the cleanest material available," Caesar noted.
The Ministry of Agriculture is also engaged in other projects that seek to help local farmers in a number of ways to increase local consumption of commodities.
One such project is the Food Market Stabilisation programme, which seeks to directly match producers with consumers. The ministry is in the process of collecting information from farmers regarding the foods they produce.
This information will be compiled into a directory for the public as a means to address the issue of marketing.
"The period 2010 to 2020 was categorised as the period of transitioning, whereby we recognised in 2010 that we had the black leaf spot [disease]to address; we had the immediate aftermath of Hurricane Tomas and that our quest was to establish a modern, competitive, diversified food production sector," Caesar said.
" This included significant investments in fisheries. This also encompasses our expansion in root crops, vegetable production, in livestock production," he pointed out.
The agriculture minister noted that there is an increase in apiculture in SVG, as well as a significant expansion of crops like cocoa and coffee within the last decade.
He said his ministry was "creating as many opportunities as possible for the people of St Vincent and the Grenadines" and he encouraged the youths to become actively involved in agriculture.
"I stand by the mantra that in order to develop a modern economy, there is a need for an exceptional cadre of multi-talented and multi-faceted young persons who are not only inward looking, but persons who want to express their hard work and their diligence and steadfastness that resides in them to make better communities, stronger country and nation, a better sub-region in the OECS, a better region for CARICOM, and it is only then that we are going to make this world a better place," Caesar said.