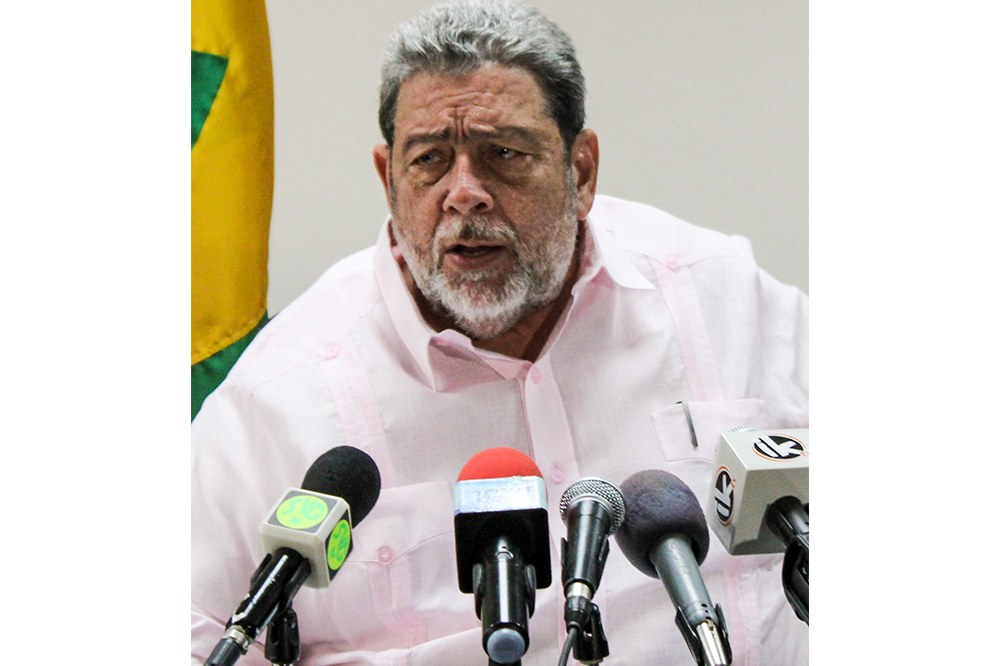 Jab will help SVG return to normalcy – PM
The number of persons vaccinated against COVID-19 in St. Vincent and the Grenadines (SVG) can determine whether or not this country has its premier festival, Vincy Mas.  
 Vaccination will also mean a return to normalcy of the education system and a return of tourism, an important economic driver.  
 "There are cultural people who come to me and ask me, 'Comrade Ralph are we going to have Carnival?' 
 "I say, we will have carnival in July if as we come up to the month of May, that I see that we have reached a level where we can say that we have 70, 80 % of the above 18 population -and maybe it will go down to 16 because the circumstances today are different to the circumstances last year, we didn't have the vaccine last year around carnival," Prime Minister Dr. Ralph Gonsalves told a gathering at the annual wreath laying ceremony at the Obelisk at Dorsetshire Hill on Sunday March 14.  
Carnival 2020 was slated for June 26-July 7; while the dates for the 2021 festival are June 25-July 6.  
Dr. Gonsalves is appealing to persons to get vaccinated. He says that we should be guided by science and he thinks that soon, many countries will introduce a COVID-19 passport which will become mandatory for travel.   
"Some countries are talking about a COVID passport, and, it may happen, and we are following it closely," the PM said while noting that in SVG, we have fought COVID without encroaching on people's liberties in any way which would undermine the constitution.  
 "We have used the law not as a sword but as a shield, to build consensus and build agreement. It is slow but it is the best way, because, mark my words, this pandemic is not the last one that we are going to have in the foreseeable future," Gonsalves said.  
 He noted that as climate change accelerates, there will be more and more viruses coming to the fore and as cities grow larger and public health conditions are not optimal, breeding grounds will be created.   
"…for all kind of viruses, human to human, animal to animal. So we have to begin to learn to live with these things in the modern period in the way in which there were other public health challenges historically," Gonsalves said at the ceremony.   
He observed that we are fortunate to now be able to fight viruses and diseases with ingenuity and science.  
 
Gonsalves added also that in SVG, we have to live with the La Soufriere volcano which since 1812, has killed thousands of people; but we were able to stop people dying by using science and were also able to re-connect the mainland with the building of the Rabacca Bridge linking one third of the country.  
"Science gave us better warning so we learn from our history and we take account of what science is allowing us to do," Gonsalves said while encouraging persons to take the vaccine.   
 He noted also that educational institutions have been closed, and as a result children are suffering as they are not able to go to school.   
"We are seeing a greater divide in the education system between those where their families are encouraging them to be online and have all facilities, and those who are not.  
 "And in the COVID period, the children of the poor and working people are disadvantaged and will become greater disadvantaged if you don't take the vaccine because it gets longer to get back to normalcy," Gonsalves said.  
 He noted also that tourism is important to SVG but there will not be a return to normal tourism unless persons are vaccinated, "not just us, other people in the Caribbean and across the world, especially from our source markets."