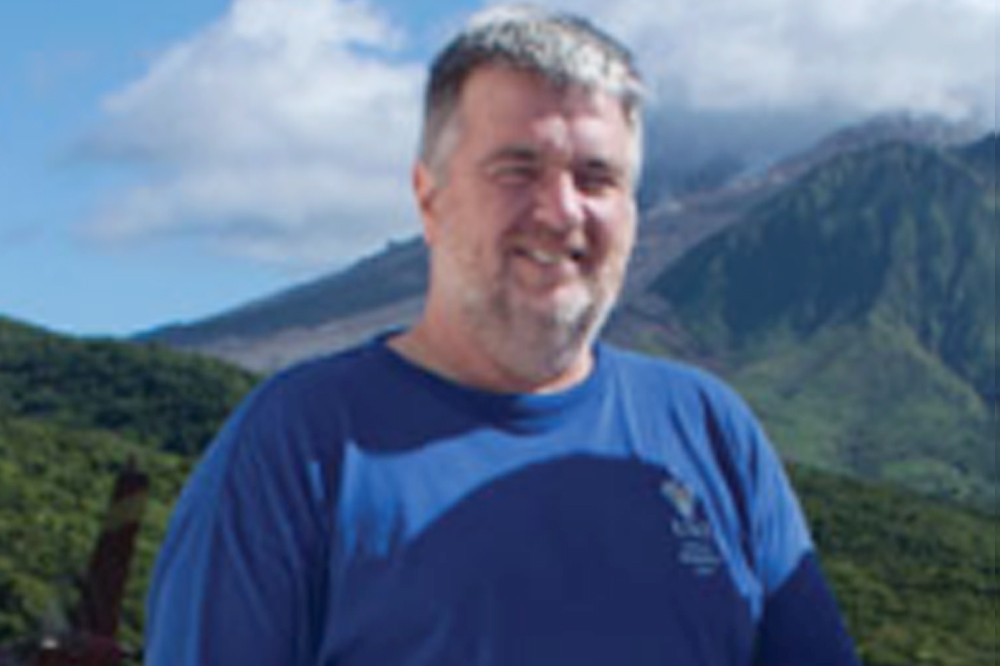 New volcano lead scientist on the ground to monitor La Soufriere
The lead scientist on the ground for the monitoring of La Soufriere has changed over to volcano-seismologist Roderick Stewart who has over 30 years of experience working in his field.
While he will be taking over this position from Dr Thomas Christopher, the scientist made it clear on Tuesday, March 2, at an "Eyeing La Soufriere virtual meeting for North Leeward", that the same team is working on the volcano as has always been.
"I just want to say that although you see a new face and a new voice you might hear from time to time it's the same old team," Stewart, based at both the University of the West Indies (UWI)- Seismic Research Centre (SRC) and the Montserrat Volcano Observatory (MVO), stated.
His experience includes the study of volcanoes in Papa New Guinea, and Japan, and he was the Director of the MVO from 2012 to 2019.
Stewart has been working with the team at UWI for 15 years.
"We trust each other and we speak on behalf of each other. So although you see I'm a new person, I am representing the same team that's been here all along," he said.
His main focus while in the country will be working on the computer data acquisition at the Belmont Observatory. The team has taken pains to put seismic equipment to monitor the volcano, and while this is being recorded in Trinidad and Montserrat, they have also been recording in Belmont because it necessary for them to be near the volcano.
Stewart will be working with local personnel to train them in interpreting and processing the data.
Dr Christopher, who has over two decades of experience working with active volcanoes himself, will remain on island for the time being.
In his update on March 2, Christopher notably revealed that the number of volcanic events increased in February.
"…So each of these spikes is a number of events on a single day," he said as he referred to a graph, "So the highest total we had on February 20 was just over 200 events on that single day. As you could see it's definitely pulsing but there is some evidence of an increase as time is going on." However, he has assured that this is not outlandish or unusual.
The scientists had to cope over the past few weeks with weather conditions and it had been a while since they were able to have a good look at the dome.
What can be said at this stage is that the dome is still growing slowly, dominantly in the north-south direction as the volcano continues to erupt effusively, as it has been doing since late December of 2020.