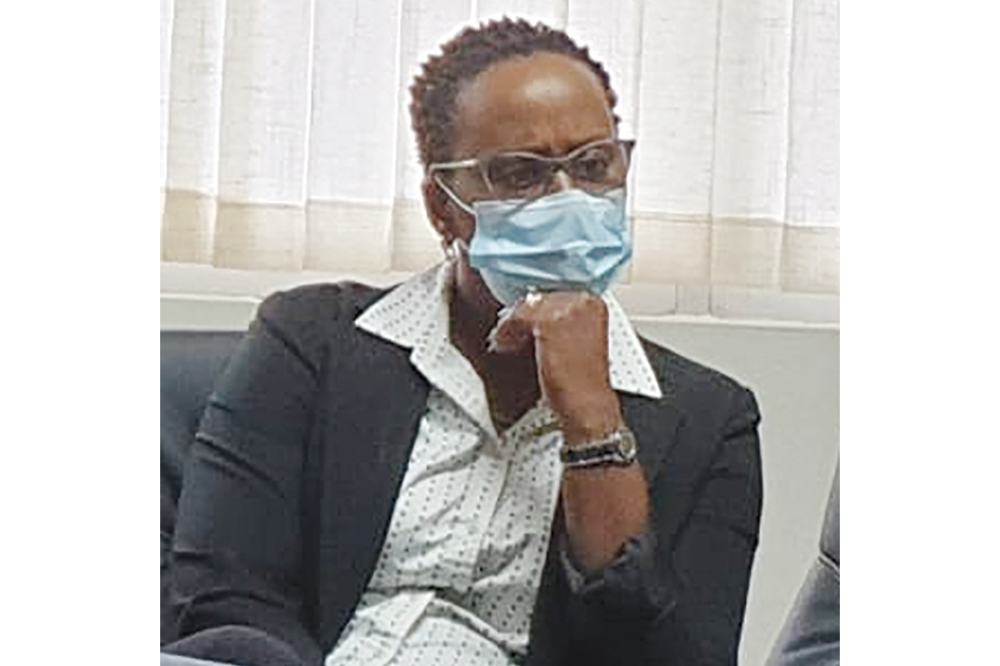 Covid-19 protocols revised to allow more to attend churches
COVID-19 mass gathering protocols in St Vincent and the Grenadines (SVG) have been revised to allow churches to operate with one third of their normal capacity.
This change came in effect on Saturday, February 27. Prior to the change, mass gathering protocols only allowed for 10 persons to be at an indoor gathering and 20 persons at an outdoor gathering.
"As it is now, if you have your fete, it's only still 10 persons inside, 20 persons outside. If you are at a house of worship, you are allowed only to have persons that would come up to one third of your regular capacity," Dr Simone Keizer- Beache, the chief medical officer said at a press conference yesterday.
Using an example, she explained that if a church can normally hold 100 persons (well-spaced), it will now only be able to accept between 30 and 33 persons to allow for social distancing.
The chief medical officer added that the change was made because it was found that the majority of churches are capable of controlling the situation under these circumstances.
She said worshippers would enter through a door, be sanitized and wear masks.
They must also register upon entry so that information is available in the event that contact tracing becomes necessary.
This is the second protocol that has been changed in recent times in relation to COVID-19 in SVG.
Last week, health authorities also revised entry protocols to allow fully vaccinated persons to spend less time in quarantine.
Under the new entry protocols, fully vaccinated travellers must arrive in SVG with a negative PCR test completed within 72 hours or three days prior to travel and proof that they have been fully vaccinated four weeks prior to their travel.
Keizer-Beache said this
week that proof of vaccination must be an official document and that written notes will not be accepted.
The fully vaccinated traveller will also be tested upon arrival and must complete a mandatory seven-day quarantine period at an approved hotel facility. They will also be tested on Day 5.
If all three PCR tests are negative, the traveller will not be required to continue quarantine.
In the United States, the Centers for Disease Control and Prevention recently said fully vaccinated people would no longer be required to quarantine, if they satisfy certain requirements.
However, SVG's chief medical officer noted that the level of immunisation in the United States is much further along than SVG in relation to community immunity against COVID-19.
She added that it is still unclear whether a fully vaccinated person, who can still get infected, can pass the virus on to someone else.
It is for these reasons that local health authorities will remain cautious, while reviewing data to help in making the necessary adjustments locally as it relates to COVID19 protocols.