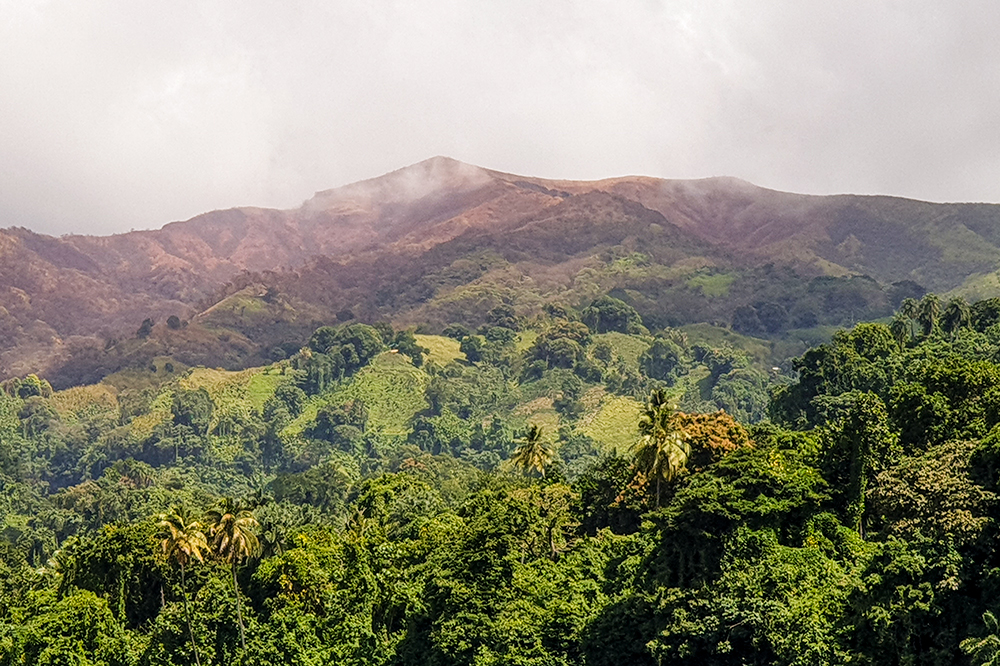 Crops and vegetation being destroyed by volcanic acid rain
Marijuana farmers planting on the western side of La Soufriere are losing their crops and being forced off the mountain by the effusive eruptions currently taking place at the summit.
Yesterday, SEARCHLIGHT took a trip by boat, up the leeward coast of the country where the browning of the western slope of the volcano by acid rain could be clearly seen.
Maxwell 'Erasto' Robertson, a park ranger attached to the National Parks, Rivers and Beaches Authority who has responsibility for the area said all the plants in that area are being affected and are turning brown.
The volcano began erupting effusively in December last year and has been producing different gases. Volcanic acid rain is typically dominated by hydrochloric acid and sulphuric acid arising from the plume gases and sulphur dioxide.
Last week, lead scientist at the University of the West Indies Seismic Research Unit Dr Thomas Christopher said that for the first time they have detected sulphur dioxide in the volcano's emissions which they knew should have been there but they were not detecting.
Park Ranger Robertson said the northeast winds are blowing the rain and other air born chemicals onto the western slope and the crops and vegetation are being destroyed.
He said there are about 200 marijuana farmers in this area, while a bit of sustenance agriculture is also conducted there.