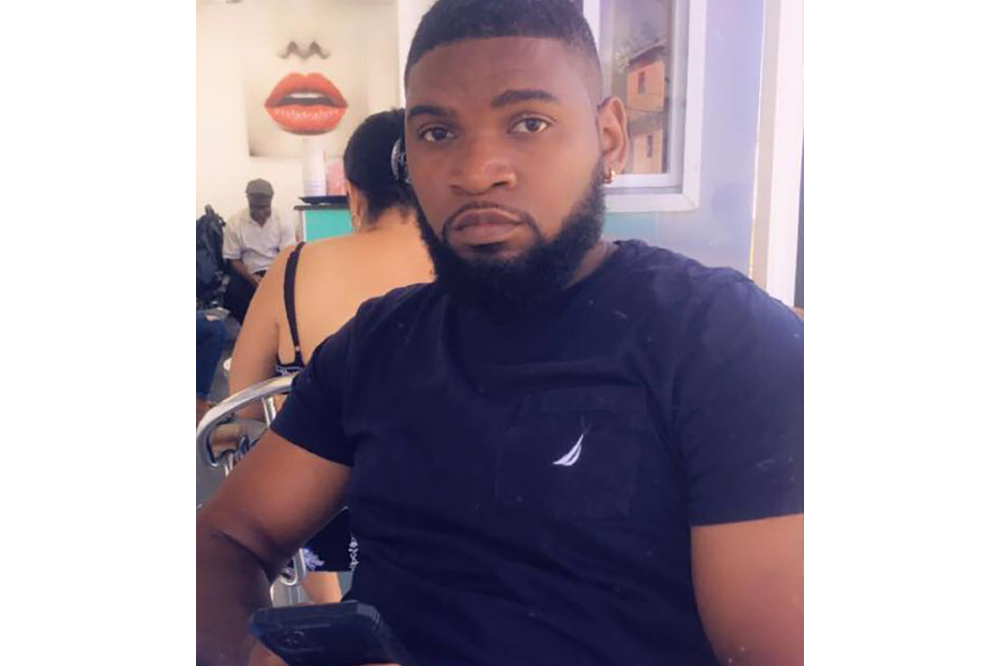 Karibites delivers from restaurants to your home
MEALS FROM select restaurants can now be delivered to homes on mainland St Vincent thanks to KariBites.
The online delivery service is operated by Cauldric Fraser and Desmond Cox and has branches in Grenada (Renee Thomas) and Antigua (Raman Walwyn- Venugopal).
Fraser told SEARCHLIGHT on Monday that the business began operating here in November, 2020 and to date has made over 200 deliveries.
To use the online food delivery service, one must visit the karibites. com website where there is a list of restaurants to choose from. Deliveries can be made as far north as Richmond on the Leeward side of the island and up to Fancy on the Windward side. The delivery cost is billed per mile. Fraser boasts that the platform allows persons to order food from their favorite local restaurants using their cell phones or computers. Payments can be made in cash or online using debit or credit cards.
Once an order is placed, the platform tells you how long you will have to wait before the order arrives.
Restaurants participating in the service include Flow Wine Bar, Flowt Beach Bar, Baje Hideout, Melting Pot SVG, Bungalow, Papa's Food Spot, Vincy Roti, Bites by Tiji, Beachcomber's -Saturday Night Barbecue, Serenity Dive Monthly Lion Fish Fry, XO Delights and Fordie's Pizza.
Several other restaurants are expected to come onboard soon including KFC (Kingstown and Arnos Vale), Carib Beans Super Foods Coffee House, Smood Juice Bar, Dat Food Truck and Bickles.
"We are focused on customer service. We have checks and balances in place to make sure your delivery goes smoothly," Fraser said, while noting that late deliveries can see customers receiving a complimentary drink, their order free of the delivery charge, or both.
"We believe once our clients are happy they would repeatedly use our service," Fraser said while noting that the service was needed here and this is evident because as soon as the website went up for testing, orders began coming in.
There are several drivers responsible for the deliveries and service begins at 8:00 am and runs up to 9:30 pm, while orders shut off at 9:00 pm.
Fraser noted that any food service, not necessarily a restaurant can sign up to use KariBites.
"If you cook, we can handle deliveries for you," he said, while adding that the menus on the website change daily to reflect specials and types of food up for sale.
"This is a needed convenience," Fraser stressed while adding that he and his business partners were looking at things that make life easier for people.
"Being in the States and travelling to other countries where we see these services and how handy they are, we thought it was a good area to venture into it, Fraser told SEARCHLIGHT while adding that once they have perfected the food delivery service, they will venture into other areas of delivery.
He said the response from the public has been good and they have so far delivered food as far as Argyle on the Windward side and Pembroke on the Leeward side.
KariBites is a division of KaribFusion, a Caribbean Tech start-up that won the Validation Stage of the Caribbean Tech Entrepreneurship Program (CTEP).