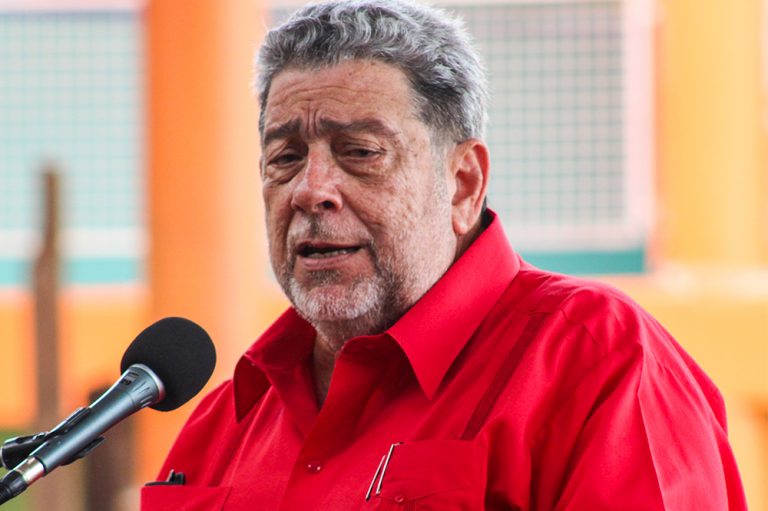 Gov't leases guesthouse to isolate COVID-19 positive persons
Guesthouses are being leased by the government to provide a place for persons who test positive for Covid-19 to isolate, once those persons do not have suitable facilities to do so at home.
Prime Minister Dr Ralph Gonsalves revealed, while speaking on Star Radio this Monday, January 25, that the search for guesthouses began approximately two weeks ago, one week before a Covid-19 positive woman made public that she had to sleep on the compound of a school because she could find no other place to isolate.
The Prime Minister said he had been alerted about the need for such accommodation by the chief medical officer, who told him that "there are some genuine cases where persons have tested positive, and who don't have the accommodation to properly isolate or quarantine in their home, especially where they have persons with severe pre-existing conditions."
These pre-existing conditions he reiterated, include sickle cell anaemia, heart problems, kidney problems, Lupus, diabetes, and hypertension.
"Because if those persons get the Covid virus, as indeed if they get other things of an infectious kind, it may precipitate their demise," the Prime Minister stated.
He said at the time of his discussion with chief medical officer Dr Simone Keizer-Beache, she had indicated that there were some cases at the Isolation Facility at Argyle, and in the hospital, "that really, really should not be in the Isolation Unit at Argyle or in the hospital because those beds and spaces should be reserved for persons with conditions for which the hospital and that isolation unit exist."
These spaces should be reserved for specific persons rather than persons who are not unwell, "but you want to keep them away from other people in their homes who have some severe pre-existing condition."
The Prime Minister also cautioned that the first obligation for the public is to facilitate themselves at their own homes, or with friends, before coming to the state.
"…Obviously you can't put four, five hundred persons in hotels or guest houses. You don't have enough space for that, and you notice Barbados had to be using schools?" he told the radio hosts.
Gonsalves said the government's intention is to begin with one guesthouse, with 25 to 30 rooms. He disclosed that Permanent Secretary in the Ministry of Health, Cuthbert Knights had in his possession keys to a guesthouse that is being leased by the government at a price of EC$50 per person per night. He said an agreement for a lease had been made, and the lease will be formalized in the coming weeks.
"We will be responsible for the security and they are making the arrangements, I don't know if they have anybody in it as yet maybe, maybe not," he said.
Gonsalves also said persons utilizing these isolation facilities will be required to provide their own food and linen.