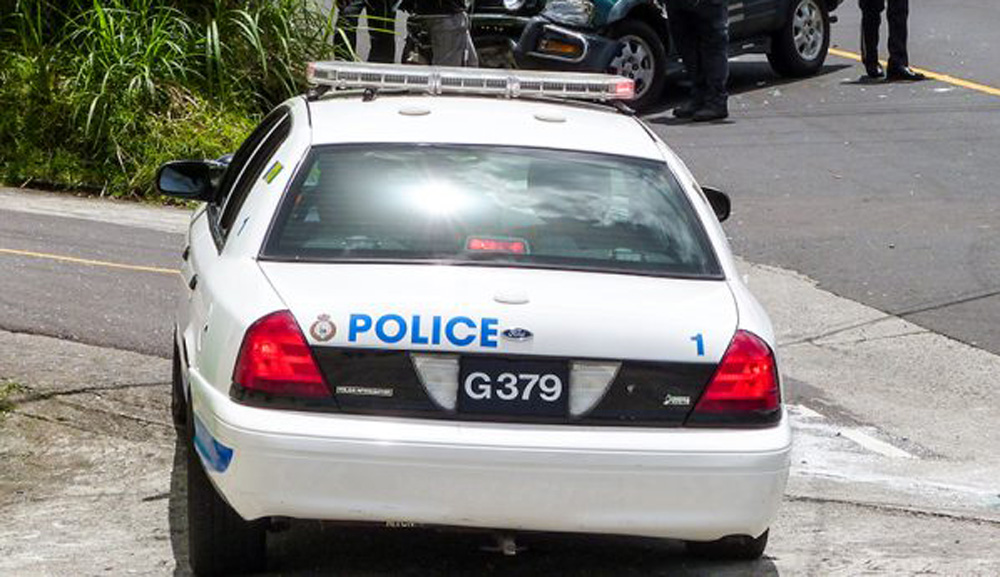 Police plan strategic, targeted patrols for this weekend
Strategic and targeted patrols will be conducted by Police during the upcoming long holiday weekend, to ensure that protocols to assist in controlling the spread of COVID-19 are enforced.
Tomorrow, January 22 and Monday, January 25 were declared public holidays this week by Prime Minister Dr Ralph Gonsalves. The declaration comes in response to the current spike in COVID-19 cases locally.
Though it is customary for Vincentians to engage in different social activities on public holidays, citizens are being encouraged to stay at home over the upcoming long weekend for public health reasons.
The Royal St Vincent and the Grenadines Police Force, in a release dated January 20 said there is a need for physical distancing and social hygiene in SVG and has urged the public "to exercise restraint and stay at home as far as possible" during the holiday weekend.
As such, there is to be no playing of amplified music in public or private places and no mass gatherings of persons on beaches or other social events including river cooks, picnics, etcetera.
Strategic and targeted patrols will also take place to ensure that social and physical distancing are practiced, motorists and commuters are adhering to the protocols with regard to public transportation and the number of passengers riding in omnibuses.
There are to be no boat rides or excursions and police will patrols to ensure quarantined persons remain at their designated places of confinement at all times.
The National Parks Rivers and Beaches Authority also announced yesterday that all sites under its management and operation would be closed to the public, including visitors from Friday, January 22 to Monday January 25.
According to Section 291 Chapter 171 of the Revised Edition of the Laws of St Vincent and the Grenadines, 2009 states that "any person who unlawfully or negligently does any act which he knows, or has reason to believe, to be likely to cause the spread of any infectious or contagious disease, is guilty of an offence and liable to imprisonment for one year".
Several other existing pieces of legislation are relevant to the circumstances and will be enforced if persons are caught breaking any of the laws over the upcoming weekend.
These include the Public Health (Amendment) Act 2020; the Noise Control Act; the Motor Vehicle and Road Traffic Act – particularly in relation to public transportation; the Litter Act; National Parks Act and Beach Protection Act.
"The Royal St Vincent and the Grenadines Police Force would like to thank the general public for their cooperation and support during this unprecedented period, as we work hand in hand towards the maintenance of the health, safety and security of our blessed land," the Police release said.