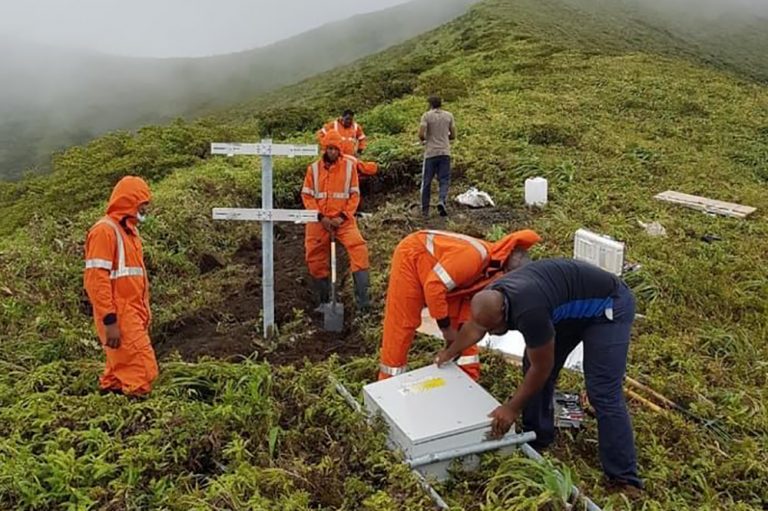 New equipment installed to monitor activity at La Soufriere in real time
SEISMOMETERS ARE helping to monitor some of the activity of La Soufriere volcano in real time.
Volunteers and local community members supported a team from the University of the West Indies Seismic Research Centre (UWI-SRC) in the installation of seismic stations at the summit of the volcano four days ago, the National Emergency Management Organization (NEMO) said.
This was in addition to the non-stop work that the team from the UWI-SRC and NEMO has been doing in setting up monitoring equipment, since arriving on island.
Professor Richard Robertson gave some insight on what some of this equipment is being used for, when he spoke on the NBC radio's 'Face to Face' program on January 18.
"As the instruments come on stream that we put in the mountain, the seismometers. They are streaming data in live," he replied, in response to a question on this topic.
He was speaking from the Belmont Observatory.
"I can see when the ground shakes, and that will tell us something about what is happening with the magma, and if we have field teams, we could then alert them to whether or not certain kinds of action are the ones to take, whether or not it's okay or not," he revealed.