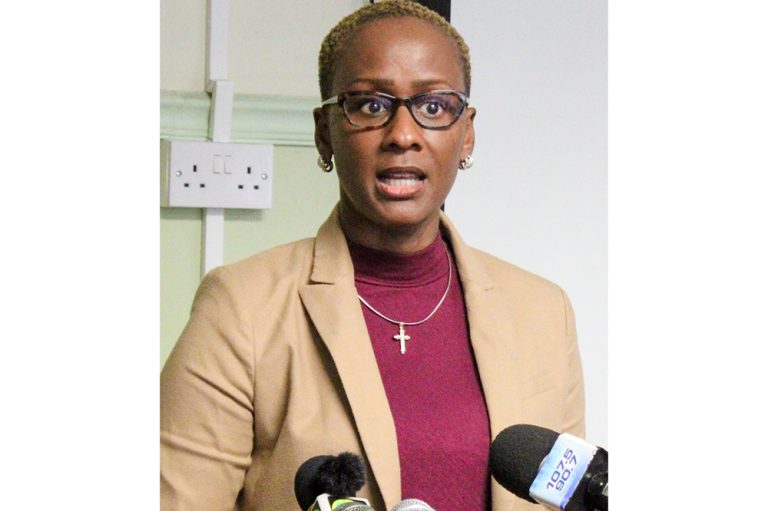 New Covid protocol for release of persons from isolation
IN ORDER for a positive COVID-19 case to clear isolation, the person must now have gone 14 days symptom free and return a negative PCR test result.
This new protocol was noted in a release from the National Emergency Management Organisation (NEMO) on Sunday, January 17, which said the change in clearance criteria was supported by guidance from the World Health Organisation.
Prior to Sunday's release, persons in isolation had to return two negative PCR test results before being deemed COVIDfree.
Dr Simone Keizer-Beache, SVG's chief medical officer said WHO recommended the change in protocol in December last year.
She said the international organisation felt that a clinical diagnosis of being symptom free for 14 days was sufficient to clear an individual.
"But we are going to continue…you have to have a negative test and
14 days asymptomatic in order to be cleared," the chief medical officer said.
Keizer-Beache told SEARCHLIGHT that even if a person completes 14 days symptom free, if they do not test negative on PCR, they will not be released from isolation.
She also noted that other countries in the region, including Barbados have adopted these new clearance protocols.
As at January 18, 2021, SVG recorded a total of 494 cases, 118 of which have recovered.
There are 375 active cases of which 358 are local cases that are under investigation. Cases range in age from four to 87 years.