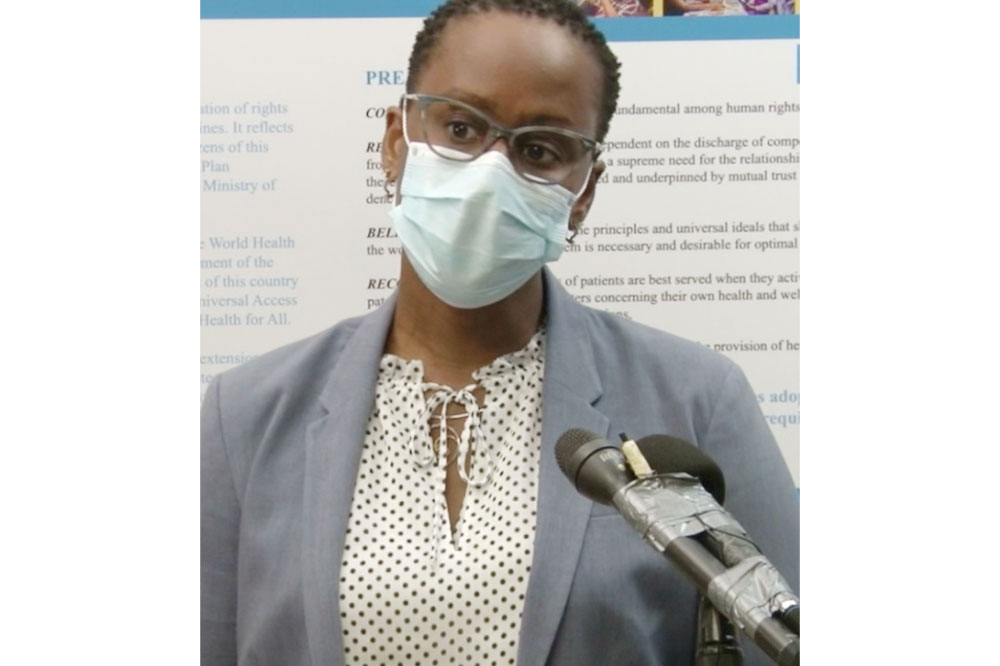 Investigation shows positive individuals broke isolation
At least three Covid-19 positive individuals who were supposed to be in isolation did not strictly adhere to protocols and entertained or interacted with persons outside their family home.
Chief Medical Officer (CMO), Dr Simone Keizer-Beache made this disclosure on Wednesday, January 13 as she gave an update on the status of the investigations into the local Covid-19 positive cases.
Up to press time, there were 234 recorded active cases of Covid-19 in the country, with 211 of these under investigation.
The health authorities have identified five clusters of infection, which include churches and some work places.
"We still have some places, some persons that we cannot do a direct link to, but we are still working," the CMO advised.
Dr Keizer-Beache said there are also reports and evidence that some persons who spent their five-day mandatory quarantine at an approved facility, and then went home where they were to spend a further nine days quarantined, "went in to the communities and might not have complied with the complete 14 days in their homes."
Further, as the number of cases climb, persons who test positive are being allowed to isolate in their homes, once their home environments are deemed appropriate for such.
"We have credible evidence of at least three individuals who did not strictly stay within the isolation rules in terms of entertaining persons and in terms of interacting with persons outside of the home," Keizer-Beache informed.
In conclusion, she indicated that the investigations by the Covid-19 task force continue but, as yet, they cannot conclusively say that they have established a direct import link for all of the cases.