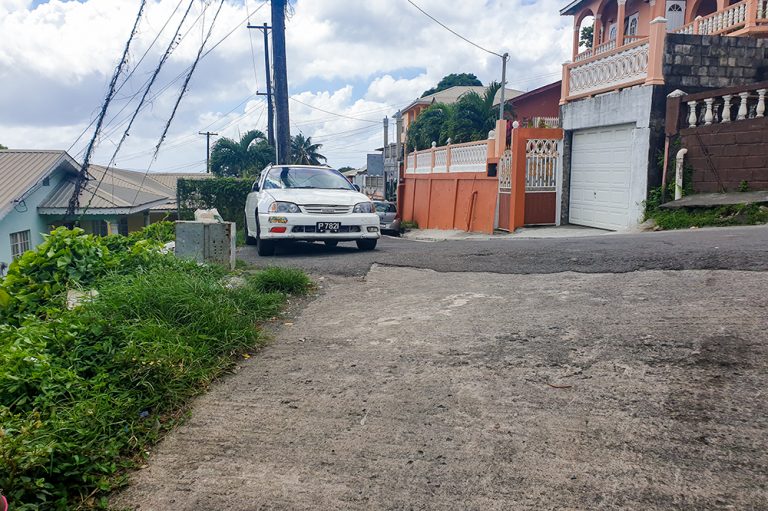 Upsurge in shooting has residents on edge
Several residents of Largo Height are concerned about the upsurge over the last two months in shooting incidents in their neighborhood.
Last Friday, January 8, officers attached to the Criminal Investigations Department (CID) launched a probe into a shooting incident that occurred between 9:05 and 9:10 that night.
The incident left three persons, Nickalson Stanley, 42, Jevar Lewis, 25 and Jadeesha Hall, 18, nursing gunshot wounds at the Milton Cato Memorial Hospital (MCMH).
On Monday when SEARCHLIGHT visited the community just outside of Kingstown, one man said the area used to be known as one of the quietest places in the country, but it is now plagued by gun violence.
"I have no idea where this is coming from," the man who operates a small business in the area said on the condition of anonymity.
Explaining what happened on Friday, another resident said two persons came out of a black Suzuki Sport Utility Vehicle (SUV) that was parked in the area and opened fire on a group of people who were sitting on a step.
"One the man had a .38 and them start shoot and shoot three people, but the man people say they been aiming for ain't get hit. He fall into the gutter with a man who get shoot, but he ain't get hit and he get way," the villager said.
The resident noted that persons in the area are scared because on December 5 last year, Malachi Cyrus, who coincidentally would have been 21 last Friday January 8, was shot multiple times in his upper torso while sitting on a block that he frequented in his hometown of Largo Height. He died.
The villager noted that last month, after Malachi's death, gunmen shot up another area of Largo Height, but no one was injured.
"We frighten but we liming still. Up here never use to have this," the resident said.
The three persons shot on Friday are said to be in stable condition and police are seeking the public's help in identifying the shooters.
A police press release said they are uncertain about the motive of the shooting and persons with information that will assist with the investigations and apprehension of the perpetrators are asked to contact the assistant commissioner of police in charge of crimes at 1-784-456-1339 or the officer in charge of the CID at 1-784-456-1810 or any police station or officer they are comfortable with.
"All information will be confidential," the release said.