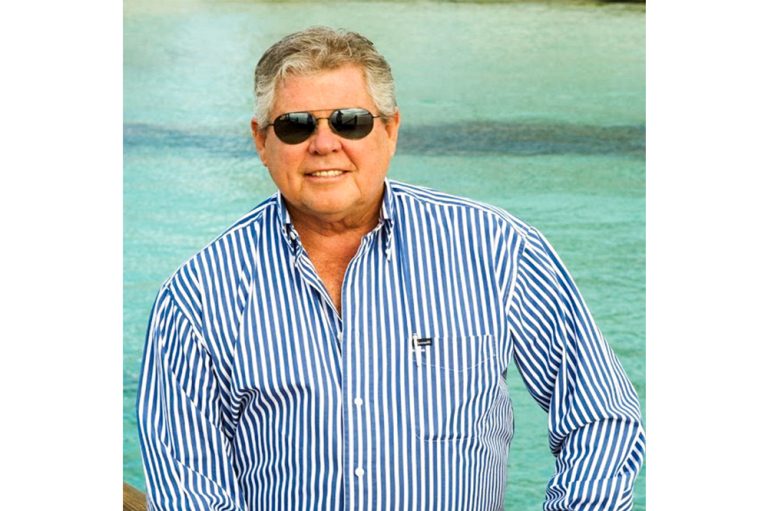 PM Gonsalves pays tribute to Gordon 'Butch' Stewart
Prime Minister Dr Ralph Gonsalves says that someone like Gordon "Butch" Stewart comes along once every 100 years, particularly in small societies like ours.
Stewart, a Jamaican hotelier and businessman, died on Monday January 4.
He was 79.
No cause of death was given for the founder, owner, and chairman of Sandals Resorts, Beaches Resorts, and their parent company Sandals Resorts International, except to say that he died in the United States and that his death was related to a recent medical diagnosis which he had kept private because he did not want to "be anyone else's burden."
In addition to the Sandals group, Stewart was also the owner of the ATL Group and its subsidiaries Appliance Traders and the Jamaica Observer.
Gonsalves, paying tribute to Stewart on Wednesday, said he got to know the entrepreneur in 2000 and considered him his friend.
"He has given Jamaica and the Caribbean, our Caribbean civilization, a global brand," Gonsalves said while adding that there are a few global brands which have come out of the Caribbean and Sandals is one.
"He has built an organization which will outlast him because one of his sons, Adam, has been essentially running the hotel chain," Gonsalves told listeners to NBC radio.
He noted that Stewart has been involved in aviation, with Air Jamaica, communications with the Observer Newspaper and other businesses.
"I certainly miss a friend and the region has missed an iconic hotelier, an extraordinary personality and a quintessential Caribbean man," Gonsalves said.
Also paying tribute to Stewart were Minister of Tourism Carlos James, Vice Chancellor of the University of the West Indies (UWI) Hilary Beckles, and Vanessa Ledesma, acting chief executive officer (CEO) and director general of the Caribbean hotel and tourism association (CHTA).
"He had an eye for business, particularly in the Hospitality Industry. He was a visionary and marketing genius who brought thousands of people to the Caribbean region through his Sandals brand. Undoubtedly, he has left a mark on the region's tourism industry," James said.
Sandals has committed to building a Beaches Resort at the site of the former Buccament Bay Resort and James said the government is looking forward to the continued working relationship with the Sandals team, as they commence work here this year.
In his tribute, Beckles said: "There is an indomitable spirit that resides in the bosom of Jamaica, and when liberated with focus, discipline, and purpose rises and takes the world along with its imagination and energy.
"Our Butch, like Bob and Bolt, represents this cultural spirit of the ages. It is born to be brash, brave and brilliant, constituting a cascading commitment to nation building and regional renaissance. Our Butch was the 'Stewart' of this spirit and gave to Jamaica, the Caribbean and the world a performance of sheer class with cool runnings — a 'sandalization' of awe and amazement."
Ledesma commented, "As we mourn the loss of Caribbean tourism icon the Honorable Gordon "Butch" Stewart, OJ, CD, Hon. LLD, we extend our heartfelt condolences to the Stewart family and the thousands of extended family members in the Sandals organization.
"Our industry will forever be indebted to "Butch" for his continued passion for excellence and legendary Caribbean hospitality. His vision has bestowed to the global industry a Caribbean organization that adheres to the highest standards of excellence, celebrates and promotes the region's uniqueness, and invests in the development of our people and communities."