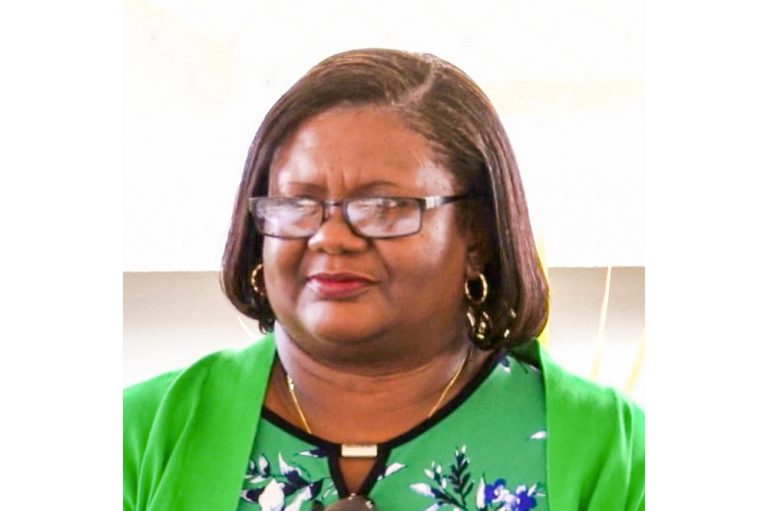 Stop sharing false information about the eruption at La Soufriere
Members of the public have been asked to desist from spreading inaccurate information about the ongoing effusive eruption at La Soufriere volcano.
The public was informed of the eruption taking place in the crater of the volcano in an emergency press briefing on December 29, 2020.
The Volcano Hazard Alert Level at La Soufriere has been upgraded to orange, meaning eruptions may occur with less than 24 hours' notice.
Michelle Forbes, NEMO's director said on Sunday that there were several social media threads proffering that the relevant authorities were not giving accurate information about what was taking place at the volcano.
"That is not correct at all. Every information that we give to you is quite accurate. We have nothing to hide. We are sharing all the photos which we actually take from the volcano because we know people are hungry for information and want to see what is happening," Forbes said while speaking on radio via We FM's 'Issues at Hand' programme.
The director encouraged persons to listen to authoritative voices when seeking information, which include geologist, Professor Dr Richard Robertson of the UWI Seismic Research Centre (UWI-SRC), other scientists from the UWI-SRC and NEMO, via its releases and official Facebook page, where updates are also posted.
She noted that persons may feel like they are not getting information fast enough.
However, Forbes advised that accurate information will be released if there is any change in activities taking place at the volcano.
Following the upgrade of the Volcano Hazard Alert level to Orange, several media outlets published reports that the order had been given for persons to evacuate their homes.
One such report came on December 31 from British media outlet the Daily Mail, which said persons living nearby should leave their homes immediately.
But an official release from NEMO dated January 3, 2021 indicated that no evacuation order had been issued to any section of the Vincentian population and that reports indicating such from local and international media outlets were "inaccurate and misleading".
"NEMO is reminding all citizens and residents to always ensure that any information regarding the La Soufriere volcano and the current emergency are from credible and official sources only," it said.
Prime Minister Dr Ralph Gonsalves also weighed in on the spread of inaccurate information regarding the ongoing effusive eruption.
Gonsalves, who sits at the helm of the National Emergency Council said the matter of monitoring the volcano and "preparing for the worst, while hoping for the best", is a complex process which requires cooperation between all concerned.
"…It is important that the general public work very closely with the authorities so that we can get the correct information out…,"
Gonsalves said. "Throughout all of this, we must be calm and patient and I want to urge those who are at home or abroad, who are determined to spread mischief, to desist…"