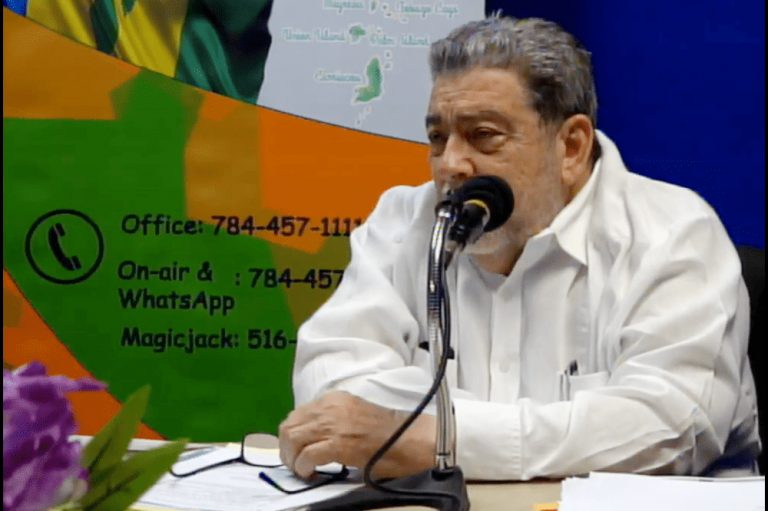 Over 3000 rooms available for evacuation of Vincentians regionally
More than 3000 rooms across the region are available to Vincentians who would need to be evacuated, should there be an explosive eruption of La Soufriere volcano.
Following reports in December of the ongoing effusive eruption taking place at this country's volcano, the Volcano Hazard Alert Level at La Soufriere has been upgraded to Orange, meaning eruptions may occur with less than 24 hours notice.
Prime Minister Dr Ralph Gonsalves, speaking on the 'Issue at Hand' programme on We FM on Sunday, outlined some of the plans that were being put in place in preparation for the worst, if it were to happen.
Gonsalves, who serves as the chairman of the National Emergency Council said he has received regional commitment of over 3000 rooms.
"The Prime Minister of Antigua and Barbuda has indicated that the state has a hotel, which at the moment is empty…the one at Jolly Harbour with 500 rooms," he said.
His conversations with Prime Minister Allen Chastanet of St Lucia also revealed the availability of an empty hotel with at least 350 rooms in that country, should it be necessary.
Similar commitments have also come from Prime Minister Mia Mottley of Barbados and Prime Minister Keith Mitchell of Grenada, who has had conversations with the chancellor of the St George's University, where 2000 rooms at the dormitories at the universities could be made available.
These regional commitments are in addition to the schools in SVG and other buildings that serve as designated shelters in the event of disaster.
Gonsalves also noted on Sunday that local hotels and guesthouses will also be utilised, should there be need to evacuate persons close to the volcano.
Michelle Forbes, the director of the National Emergency Management Organisation also made an appearance on Sunday's radio programme.
The director made an appeal for persons with private homes or guest houses in the relatively safe zone to contact NEMO if they were interested in housing persons who may need to evacuate.
"We actually started an inventory. We have had persons contacting us already and indicating that they would be willing to house persons and we can determine the terms with that homeowner," Forbes said.
Her comments were in direct response to a question posed by Queen's Counsel Parnell Campbell, who in a call to the programme asked whether such a mechanism was in place for persons willing to help.
The lawyer revealed that he had already made arrangements with a family in Owia to stay with him, should it be necessary for them to evacuate from the north-eastern community near the volcano.
Forbes, NEMO's director reiterated that it was indeed a feasible option, given the situation and said persons with private homes or guesthouses who are willing to house persons who need to evacuate should call 1 (784)456-2975 to be added to the list being compiled.
It is estimated that between 16,000 and 20,000 people live in the volcano's danger zone.