Posted on
Electronic tracking bracelets being considered for high risk travellers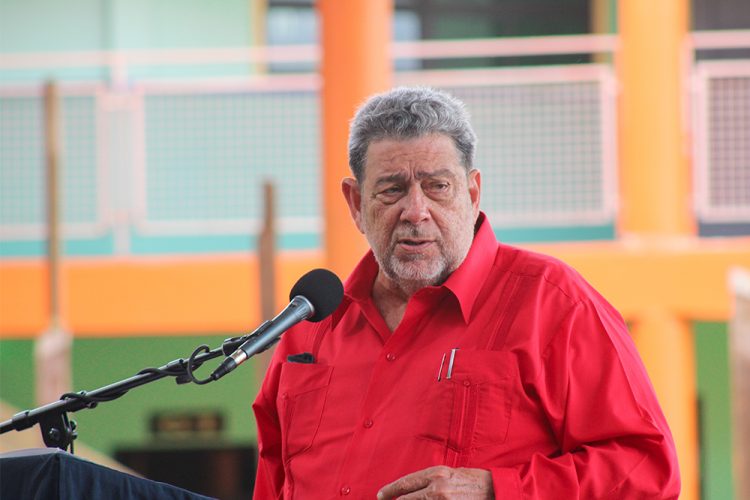 Electronic bracelets are being considered by local health authorities as part of the effort to keep track of persons in quarantine.
Prime Minister Dr Ralph Gonsalves said on December 23 that the idea was currently being examined by the Ministry of Health, particularly in relation to high-risk travellers.
"…The matter had come up before for the high-risk travellers to procure an electronic bracelet so you can do five days and put the electronic bracelet on you, but the question is, how do you manage it, how do you track it," Gonsalves said during a radio interview.
He added that the health authorities were holding conversations with the police to discuss the possibility of tracking the bracelets via the surveillance system at the Questelles Police Station.
"We have had a few people who have not been as responsible, thinking that when they have done the five days, the further nine days, that you can just go about as normal. That's not the rule, that's not the protocol," Gonsalves said.
Just one day before Christmas, Police issued a release noting that a British citizen who had breached quarantine some days earlier had finally made contact with the COVID-19 task force.
The man, Ifield Shallow, was in the process of completing the remaining nine days of the 14-day quarantine period when he broke quarantine.
Several other known persons are reported to have breached quarantine and have been charged for the offence.
Commenting on the use of electronic bracelets, the prime minister said if high-risk travellers were assessed and had to pay US$10 or US$15 for an electronic bracelet, "it's better than spending another five days inside of a hotel after having done the first five days".
On December 23, revisions were made to the protocol for entry of travellers to St Vincent and the Grenadines, requiring all travellers from high-risk countries to spend 10 days quarantined in an approved hotel instead of five days.
This will remain in effect until January 6, at which time it would be reviewed.
Gonsalves said that the revision came as a result of the growing number of Covid-19 positive cases in SVG, coming from high-risk countries.
To date, a total of 113 COVID-19 cases have been recorded in SVG. Up to press time, 24 of these were active cases, with all cases coming from high-risk countries.
However, the prime minister explained that the 10-day quarantine period in an approved hotel would account for the entire period, with persons not having to complete the additional four days.
"So that the total quarantine for the high-risk individual will be 10 days … instead of 14 days except to say it will cost you more…I know some people are going to be inconvenienced and some people are going to be upset that they have to pay more money but these decisions have never been easy," he said.