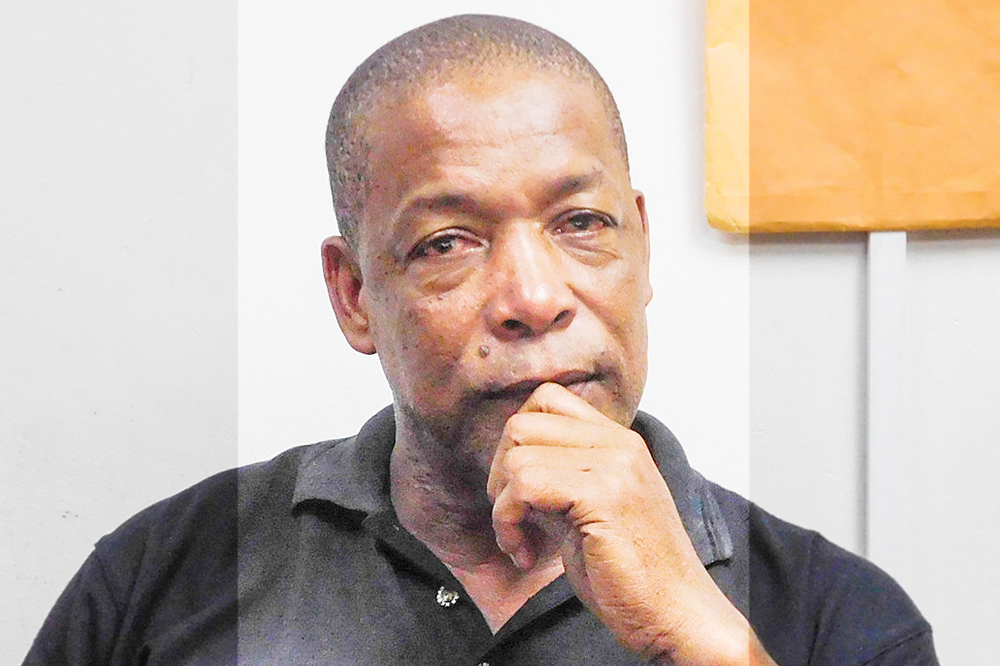 Report says 66 percent of prisoners are repeat offenders
Out of 418 prisoners being housed at the two prison facilities as at this Monday, 276 of these were repeat offenders, representing 66 per cent of the population.
On the other hand, 142 inmates are classified as first timers, representing 34%.
These statistics are revealed in the prison status report, which was presented to the High Court this Monday, December 21 by the newly appointed Superintendent of Prisons (SOP), Timothy Hazelwood.
It is the first time that veteran police officer Hazelwood was presenting the report, having taken up his position on December 14.
Also revealed, is that out of the 418 housed, 403 of these are men, and 15 are women. This means that the female population represents just 3.6% of the total population.
For males: 162 prisoners come from the Supreme Court, while 126 are from the magistrate's court. Fifty nine are awaiting trial, and 56 are on remand.
For women: six are from the Supreme Court, while five are from the magistrate's court, three are awaiting trial, and one is on remand.
There are 101 inmates being housed in relation to murder, with 39 of these being for penal reasons. Murder not being a bailable offence: 48 persons await trial, and 14 are on remand.
In the case of manslaughter, there are 24 persons serving sentences in prison, and for attempted murder, there are 16 being housed, with 11 there serving sentences, four awaiting trial, and one on remand.
Of the other offences, burglary remains high on the list, the authorities recording 50 inmates in prison for this offence. Theft and robbery record 18 and 28 respectively.
For the offence of rape, there are 16 inmates in the prison, with 13 of these cases being penal, and three on remand.
In the case of unlawful sexual intercourse, there are 23 inmates incarcerated, with 20 serving time, one awaiting trial, and two prisoners on remand.
There are also 23 prisoners imprisoned in relation to offences involving possession of an unlicensed firearm.
The second most common offence after burglary, is wounding related offences, with 40 inmates being housed for this. Thirty three of these are serving time, one is awaiting trial, and six are on remand.
Those incarcerated in relation to a charge of possession of a controlled drug number 19.
In terms of constituencies, there are 58 prisoners from the South Leeward constituency, which is followed by 53 from West Kingstown. Thirty eight inmates are from South Windward; 35 from Central Kingstown; 28 from East St George; 26 from North Central Windward; 24 from South Central Windward and Central Leeward; 22 from North Leeward; 21 from North Windward, West St George and East Kingstown; 18 from Marriaqua; 17 from Southern Grenadines, and nine from the Northern Grenadines.
The Superintendent noted that persons may have more than one address.
One person each from Barbados, Grenada and Guyana are housed in the prisons.
The highest number of inmates between an age range is 94 prisoners, aged between 30 years and 35 years.
Eighty-four prisoners represent those between 40 and 49 years; 62 inmates are between 26 and 29; 49 are between 22 and 25; 47 are between 36 and 39, and 50 are over 50 years.
Notably, 22 prisoners are between 16 and 21 years old. There are two prisoners under 16 years, and eight with unknown ages.