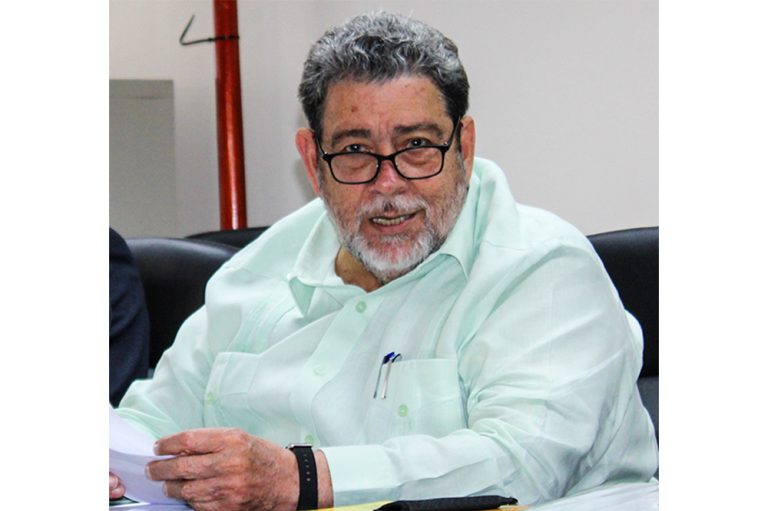 As number of Covid-19 cases climbs, residents advised to be careful
Prime Minister Dr Ralph Gonsalves has issued a call for persons to be careful during the holiday season, as the number of active COVID-19 cases continues its steady climb in St Vincent and the Grenadines (SVG).
There were a total of 107 cases recorded locally up to press time, 22 of which were active cases.
Seven of the latest cases were confirmed in a two-day span; four on Sunday, December 20 and three on Monday, December 21.
All active cases are said to have been imported from high-risk countries, which include the United States, Canada and the United Kingdom.
Gonsalves, while making a presentation via NBC radio on Monday, reminded persons of the necessity to adhere to the COVID-19 protocols that have been issued locally.
"There are one or two people who are coming in who seem to think that these protocols are a joke," he said.
He also issued a reminder that the Office of the Chief Medical Officer and the Police have full authority of the law under the Public Health Act to take steps in cases where persons do not adhere.
Police issued a notice on December 21, informing that a British citizen, Ifield Shallow had breached quarantine.
Shallow is said to have been completing the last nine days of his quarantine period in the Central Leeward constituency.
He had still not reported to the relevant health authorities or the Police up to press time.
The British citizen is one of several who have broken quarantine in SVG, most of whom have been punished under the law, which stipulates that a breach of quarantine could result in a fine of up to $2000 and six months imprisonment per offence.
Gonsalves said on Monday that persons who breach quarantine are in danger of being held in custody for a couple days during the holiday season, if the Magistrate Court is not meeting.
"I'm just saying practically what can happen to you because if the courthouse doesn't open and the police say this is not a matter on which they can give station bail, crappo could smoke your pipe for a couple ah days, to put it in ordinary parlance," he said.
The prime minister noted that local health authorities have been managing the pandemic well so far, given the many restrictions and bubbles formed in the case of Grenadines islands of Mustique and Canouan.
He also noted the particular hotels that have been earmarked for quarantining visitors for the first five-day period as well as the recent change of protocols that require travellers to SVG to arrive with a PCR test done three days prior to travel.
Previously, this was set to five days.
Gonsalves also urged fisherfolk to be careful in their interactions with people from neighbouring countries, particularly where there has been a flare up in cases.
Grenada recently recorded the single largest cluster of cases in the Eastern Caribbean, which have been linked to a guest at Sandals Resort.
"You have to be careful now. Very, very careful and if you're transferring any fish at sea to any boats, from one boat here to another boat there to people from other countries, you have to be very careful," the prime minister said.
He also noted a potential issue that could arise in the Northern parts of the country if St Lucians visit in areas like Fancy, which is closer to that island.
"Or Vincentians who trade, whether legal or illegal, but they going and they break the immigration laws. You have to be careful with these things because it's no longer just an immigration offence. It involves people's health…" Gonsalves said.