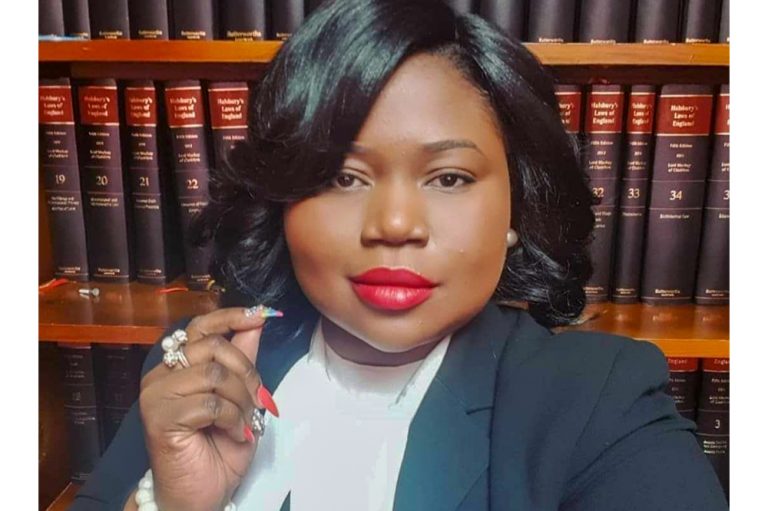 Peters ready to serve
Keisal Peters is ready to serve the people of St. Vincent and the Grenadines (SVG).
Peters was on Monday, during a ceremony at Government House, sworn in as Minister of State in the Ministry of Foreign Affairs and International Trade.
Earlier this month on Monday, November 16, she was appointed as a Senator on the Unity Labour Party's (ULP) side of the House of Assembly.
"I am ready to serve you, I am ready to represent you, and I am ready to be your voice in a world full of voices," Peters, a 34-year-old lawyer of nine years experience commented after taking her oath of office.
She told the small gathering of family members, friends and professional and political colleagues including Prime Minister Dr Ralph Gonsalves that she is excited and nervous at the same time.
"…In fact, it's a whole mixed bag of emotions and in St Vincent we are familiar with the concept of a mixed bag; it has a bit of everything. But most importantly, I am ready for the challenge, I am ready to serve St. Vincent and the Grenadines and the people who know me best know when it comes to St Vincent there is no other comparison.
"As the young people say, I go hard for St Vincent, and in times like these for instance, when the Coronavirus has caused tensions globally to be high, I have every confidence that our diplomacy will continue to be at its highest," Peters commented.
She also used her time at the podium to thank the Government for giving her the opportunity to serve.
"…And I will not let you down. I am ready to serve," she noted while thanking her family and friends for being her support and showing love.
The ceremony also had in attendance Peters relatives and close friends; Governor General Dame Susan Dougan; Minister of Urban Development, Energy, Airport, Seaport, Grenadines Affairs and Local Government Senator Julian Francis; and former Minister of Culture Rene Baptiste.