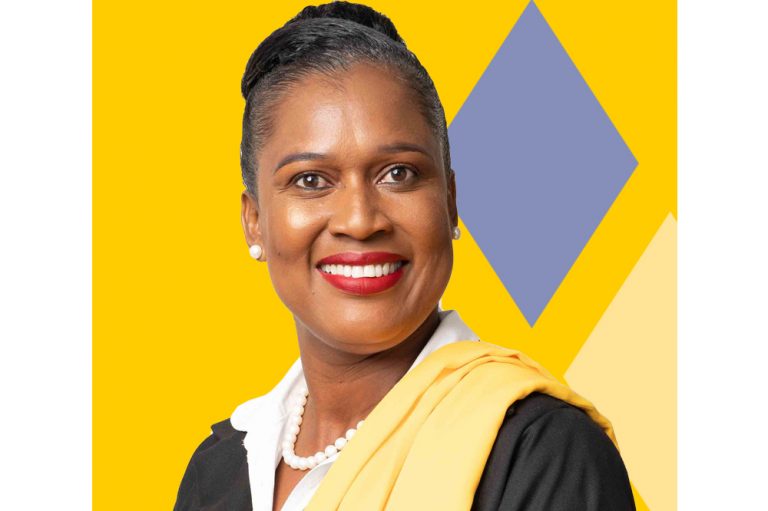 John, Bruce to serve as senators for NDP
Educator, Shevern John is set to join the handful of women in Vincentian history who have served in this country's Parliament as senator.
Lavern King, public relations officer for the New Democratic Party (NDP) confirmed this week that John will serve as one of the two senators on the opposition side of the House, when the first sitting since this year's General Elections is held next Monday, November 30.
John contested the November 5 elections as NDP's candidate for North Windward, where she amassed a total of 2607 votes, just 62 votes fewer than her opponent, ULP's Montgomery Daniel, who was elected as the constituency's parliamentary representative for a fifth consecutive term.
In order to contest the elections, the educator had to resign from the public service prior to being nominated as the NDP's candidate for North Windward on Nomination Day.
John replaces lawyer Kay Bacchus-Baptiste as senator on the opposing side of the House.
She is joined by Israel Bruce, who was confirmed by the NDP to be the second senator on that side, come November 30.
Prior to the dissolution of Parliament prior to the 2020 Elections, Bruce, who is a lawyer by profession, had served as senator in the House since January 2019 when he replaced fellow lawyer Shirlan 'Zita' Barnwell.
Two other female senators, Ashelle Morgan and Keisal Peters will also sit in Parliament on the government's side when the House convenes next week.
The House of Assembly may also see the installation of a female Speaker for the first time in St Vincent and the Grenadines, if the nomination for lawyer, Rochelle Forde is accepted.