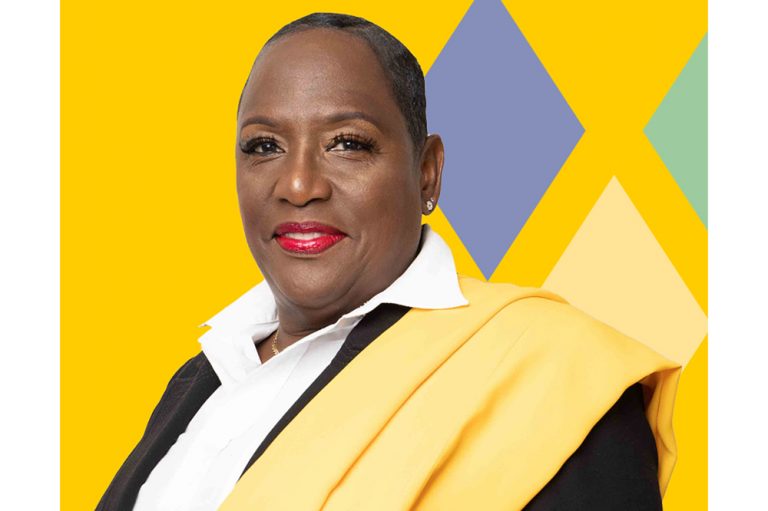 SOE video on how to vote was misleading – Bacchus-Browne
A video released by the Supervisor of Elections (SOE) on how to vote has been described by one of the candidates in the November 5 poll as "willfully erroneous, misleading."
Kay Bacchus-Baptiste, who unsuccessfully contested the West St George seat was speaking on Nice Radio on Wednesday, November 11, less than a week after the general elections, when she said that she had raised the matter of the video with Dora James, the supervisor of elections and told her that it was misleading to say that a person needed to have their ID in order to vote. 
According to Bacchus-Baptiste, she was then told that the Presiding Officers know better and will allow persons to vote.  
"Many persons who should have had their ID cards did not get them in time," she posited.
   
"And when you put out a release saying that if you don't have your ID you cannot vote, I know that there were persons in West St George who stayed home." 
"Was it just an oversight? But I drew it to her attention and it was not corrected as far as I know," she noted concerning the SOE and the video.  
Bacchus-Baptiste also alleged that constituents' names were taken off the list illegally.  
"When I questioned them about it, they told me they did not renew their ID card, they have an old ID card," the lawyer stated.
"Well I have searched the law and I see nowhere that you should take somebody's name off the list once they are living in St Vincent still," she said, excepting death, a court order and being out of the country for five years continuously.  
She claimed that "lots of persons' names" were taken off the list under this pretext of having an old ID.  
"These may seem as if they are minor but when they put together they add up and there should be some comment made about it," Bacchus-Baptiste said.  
The lawyer also accused the SOE of making her own "arbitrary law", that persons who want to transfer to or from a constituency, "you have to make a declaration, it must be a Justice of the Peace from the constituency", but from her knowledge of the law this is not required.   
This caused heartache for her people, she said.  
"Clearly it was a way of gerrymandering the situation, in a subtle way. I told her that, I say why are you doing that? It is not legal. Everything was done to appear to be above board but it was their whittling away at our democracy," the NDP candidate posited.  
Furthermore, her analysis of the election is that it was made difficult for the NDP agents in particular to thoroughly do their work. "Persons had to argue to get closer to the table to see what was going on; refusing to let them inspect the box; refusing to let them inspect the ballots properly. You had to argue and fight every step of the way," she alleged.  
Additionally, Bacchus-Baptiste said that it was inexcusable for Presiding Officers to be mutilating ballots, cutting off the section with the Presiding Officer's mark, even with all the exposure that these matters have been getting with the petitions' filed after the 2015 elections. She said she also met with the SOE.   
The lawyer indicated that her own experience at a polling station was that "the Presiding Officer folded the ballot to show me how they going to cut it off, I was appalled. They were going to cut off every single head with the Presiding Mark."  
The NDP candidate also said that none of the ballot boxes were properly sealed.  
"The Supervisor of Election came up with this…I don't
know what to call it, stupid way of putting on a so called paper seal over the slot of the box which you could unlock the locks and take off the cover and no one would know," she informed.
"All these irregularities cannot be said to augur well for the democracy and a free and fair election," the NDP candidate noted, referring to an earlier statement that she did not believe that the preliminary report of the National Monitoring and Consultative Mechanism for the elections which deemed them free and fairly conducted was reflective of the reality.  
"I must commend, however, that the process seemed to flow a lot better than last year based on what we were told," she added.