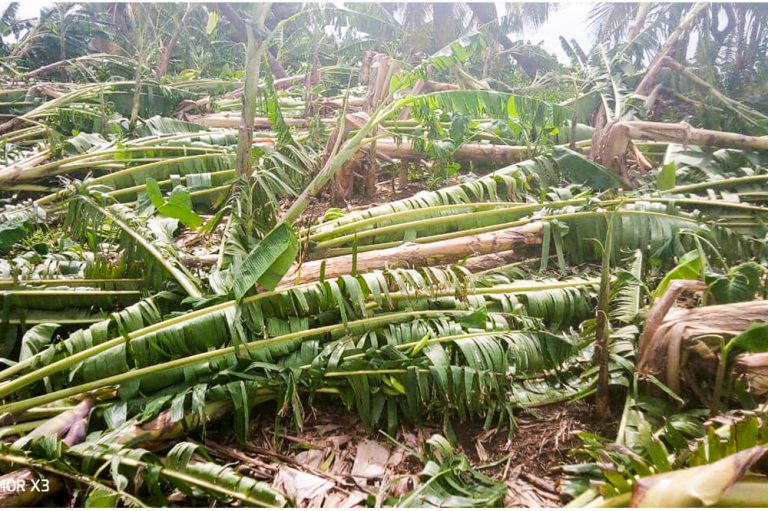 NEMO assessing damage caused by unstable weather conditions
Unstable weather conditions over the weekend sent some Vincentians indoors and others seeking refuge as several homes were damaged, some extensively.
Director of the National Emergency Management Organization (NEMO) Michele Forbes said on SVG TV Monday night that so far, they have recorded damage to over 50 homes.
She said the damage is of varying degrees and that number could grow as their assessment continues. It was however noted that there were no reported injuries or loss of life.
Reports coming out of North Leeward state that the road leading to Richmond has been closed after it was undermined during the weather system that passed over the country last Thursday night.
It was reported that a large tree was uprooted during the passage of the system, taking with it a large section of the road.
The heavy rains continued all weekend, into Monday. The inclement weather was due to the presence of a low level trough coupled with favourable upper levels across the region.
The government and opposition parties cancelled or rescheduled several political meetings and other functions over the weekend, while Prime Minister Dr Ralph Gonsalves and other government officials assessed the damage across the country
Several roads throughout St Vincent, including in West Kingstown became impassable due to land slippage, while several houses in South Windward lost their roofs.
Entire fields of banana and plantains were also destroyed by the heavy winds.
The government is currently looking at ways they can help persons who have suffered loss.