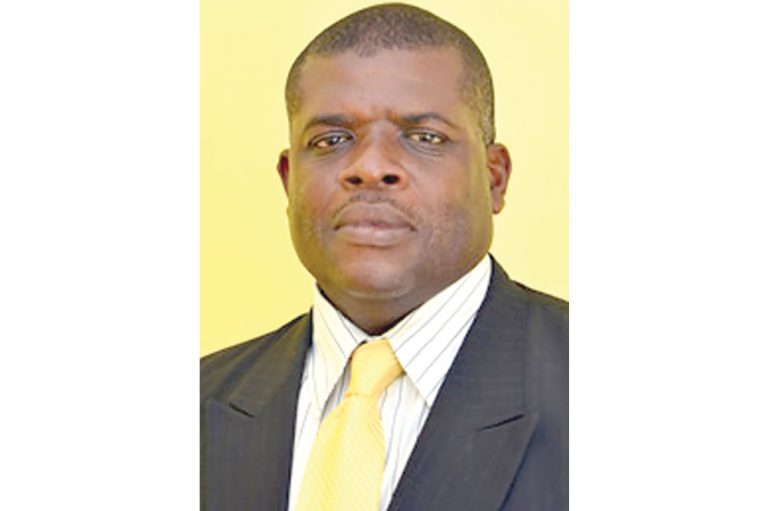 Agriculture will be rescued by the NDP – Matthews
St Vincent and the Grenadines (SVG), in places like Marriaqua, yields some of best agricultural produce in the Eastern Caribbean (EC).
But Roland 'Patel' Matthews believes that the Unity Labour Party (ULP) is not serious about agriculture and that Minister of Agriculture Saboto Caesar is only interested in photo opportunities.
"Marriaqua is synonymous with agriculture and in the Eastern Caribbean, not only in St Vincent; it was the breadbasket, but after 19 years we had several ministers of agriculture and they have contributed to the demise of agriculture," Matthews told a meeting in Marriaqua on Wednesday night.
"We need serious people because we in the NDP believe now is the time, more than ever that farmers be given the respect they deserve and we the NDP promise that," Matthews said while encouraging persons to vote for change on Thursday November 5.
He said that in 2012, SVG exported $8 million of fresh produce, but these days, things are on the decline and will continue to go down unless the NDP takes over.
"Agriculture will be rescued. We have traversed the country and spoken to farmers and seen frustration and lack of support from the ULP," Matthews commented while adding that the ULP does not want to see independent people strive.
The NDP's North Leeward candidate said his party will setup a development bank where people will get loans at low interest rates to build their businesses.
He added also that the NDP will increase banana production although that crop is currently dead under the ULP.
"The ULP is responsible for its burial but the NDP has some healers and we will heal," Matthews said while adding that while persons are saying there is no market for banana, but that is not the case as once you grow quality bananas there is still a market for it under fair trade agreements.
"…And people are living healthy lives and want foods that are organic," Matthews said while promising that the NDP will create an organic certification program for bananas and other produce that will enable greater exports to other countries.
"We are at rock bottom and we can't go lower; is only up we can go. Give the NDP the opportunity to make things better, your life will change from day one," Matthews promised, while noting that under the NDP, farmers will get top dollar for their produce, and not just export animals that they are not well paid for.
He said his party will introduce buying depots to help farmers.
Matthews said also that this country received $37 million through the Banana Accompanying Measures (BAM) project, but the money was not used properly and the ULP needs to give an account of the funds, as feeder roads are in deplorable condition and farmers are suffering among other serious issues with agriculture.