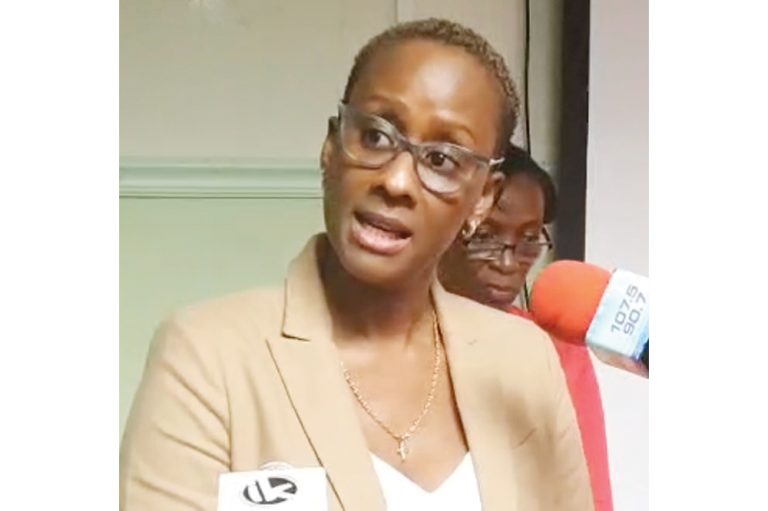 Remember to wear your masks when attending political rallies – CMO
PERSONS VENTURING OUT to attend political rallies in their respective constituencies are being reminded to use their masks as a preventative measure against the COVID-19 virus.
With General Elections less than two weeks away, campaigning has ramped up as political parties host physical outdoor rallies in addition to virtual meetings on social media.
But Dr Simone Keizer-Beache, the chief medical officer (CMO) has issued a reminder that the virus is still very much an issue that persons should continue to be concerned about.
"Because of the amount of screening we have been doing in-country, we have no evidence of any sort of community, local, any sort of spread, but the important thing is that we need to continue at least using the masks," she said.
"…Coming out of the protest rallies in the [United] States, it has shown that even though they had these massive rallies, once persons used masks, they didn't turn into super spreading events and that's what we are asking persons to do. Use your masks."
As at October 22, this country recorded four new imported cases of COVID-19 within a 6-day period, after 34 days during which no COVID-19 case was detected.
The CMO said this was proof that the pandemic was an ongoing issue. She also said that health authorities anticipate that the risk of receiving more cases will be increased as Europe and North America
begin to experience new spikes in the virus.
"It's very much a present tense and we need not decrease our efforts. We all have to work together and comply," she said.
Keizer-Beache noted that political parties have been hosting rallies outdoors and she encouraged the continuation of that practice.
She further urged persons to use masks while attending rallies to protect themselves.
The CMO told SEARCHLIGHT that rallies would formally attract the protocols recommended for outdoor/mass gatherings.
According to these protocols, social distancing and sanitisation is advised. They also advise for a maximum of 300 people.
"They continue to be only recommendations. The only thing we would ask is that people use the masks. Because besides the numbers, you might have a huge space where 250 or 300 persons can easily fit without any crowding. If they use their masks, the issue of not being able to space would be diminished," Keizer- Beache said.