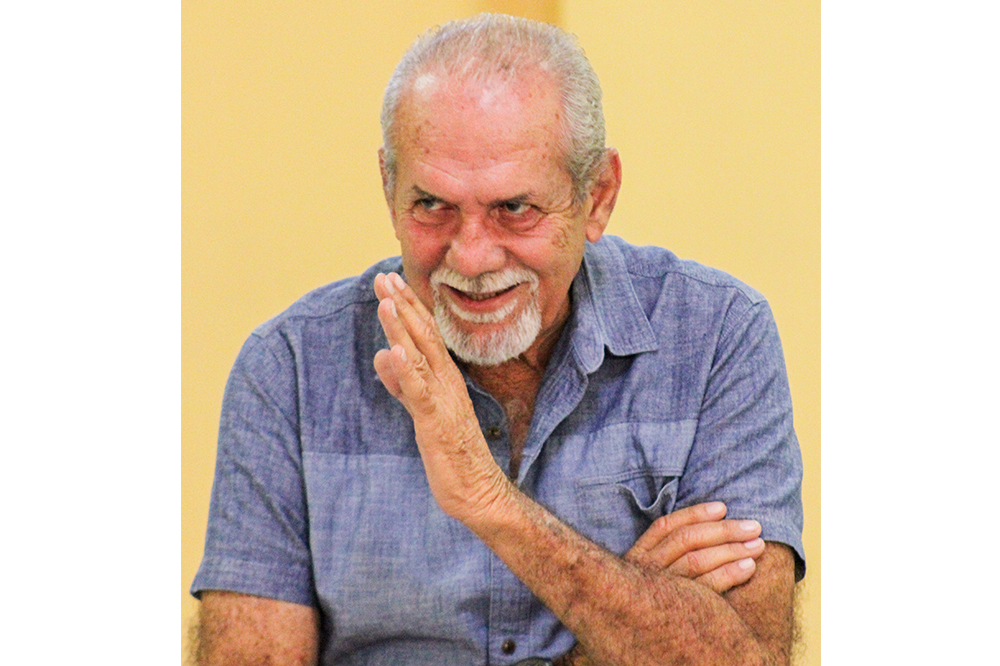 ULP has nothing to apologize for – Francis
THE UNITY Labour Party (ULP) has nothing to apologise for as it relates to a potential election advertisement that was filmed at the Kingstown Cemetery last weekend.
This is the stance of the party's general secretary, Julian Francis amidst calls from the New Democratic Party (NDP) for an apology for the "disrespectful stunt".
The video in question was filmed by local soca artiste, Rondy 'Luta' McIntosh on Saturday afternoon at the Kingstown Cemetery near to a hole dug in preparation for a burial.
While at the cemetery, McIntosh and his entourage were filmed in action by radio personality and New Democratic Party activist, Laverne 'Gypsy' Phillips, who then posted several short clips on Facebook.
In a release dated September 14, NDP's chairman, Daniel Cummings called on the ULP to apologise to the families of those who "are grieving for their loved ones buried in the cemetery, for the disrespectful, wrong and sacrilegious act carried out, by their agents, on their behalf".
"This is another example of how low the ULP has fallen after 19 long years. They must apologise immediately to the loved ones buried in the cemetery," Cummings said.
"Cemeteries are sacred places where families and friends mourn together. They are not spaces for desperate political games."
When SEARCHLIGHT spoke with Francis on Monday evening, he said "I have done nothing to apologise on behalf of the Unity Labour Party".
The ULP's general secretary further noted that McIntosh has spoken at length on the issue and was very clear in his explanation of the situation.
Luta, who recently debuted "Ring de bell", the ULP's 2020 campaign song, said the video is a project that he intended to pitch to the party for approval.
"They (the ULP) don't know anything about the project. They are not a part of it. It is something that I took the initiative to do," the artiste told SEARCHLIGHT.
McIntosh noted that the videos posted on Facebook by Phillips were also published on the NDP's official Facebook page, with a caption which said that the video was being filmed while a family was trying to bury a loved one.
The artiste said this was "a blatant lie" as he went to the cemetery at midday and no funeral was going on at the time. McIntosh also noted that he received permission from unspecified "relevant authorities" to film in the Kingstown Cemetery.