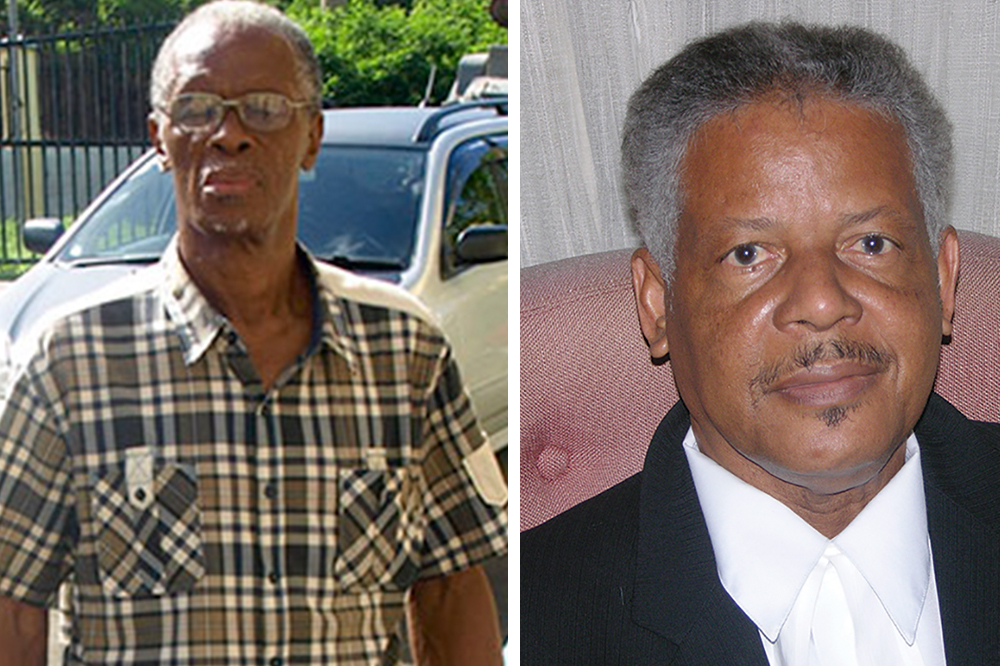 Robertson was dedicated to the poor – Scott
RETIRED POLITICIAN Jeremiah Scott has described Emery Robertson Sr as a man who was dedicated to the poor and needy and never turned anyone away.
Scott delivered the eulogy at Robertson's funeral last Wednesday.
Robertson, a barrister- at-law died at the age of 76 on August 13 at his home in Cane Garden.
He was accorded an official funeral that saw his body lying in State in the House of Assembly after which it was taken to the Roman Catholic Cathedral of the Assumption, then to the Kingstown Cemetery, his final resting place.
"Honesty, integrity, forthrightness, compassion and empathy for others were some of his hallmarks," Scott said while noting that Robertson had a quiet and peaceful spirit and a willingness to always help.
"He listened and resolved challenges and problems of others. Because of his inner qualities, he faced all situations with a reassuring calm and hardly a raised pitch in his words ever. Truly he was a remarkable man," Scott told the funeral.
Robertson was described as firm, unwavering and selfless when it came to his wife Shirley, children and grandchildren.
"He loved his children with all he had and to them he was the world's greatest man," said Scott who added that Robertson's clients loved him and brought him whatever they had including plants and animals.
"He also loved his children's friends and openly welcomed them and treated them as his own…in fact they all called him daddy," said Scott.
The funeral also heard from former Prime Minister James Mitchell, who described Robertson as an upholder of democracy. He was an Attorney General under the New Democratic Party (NDP) Government following the party's victory in 1984.