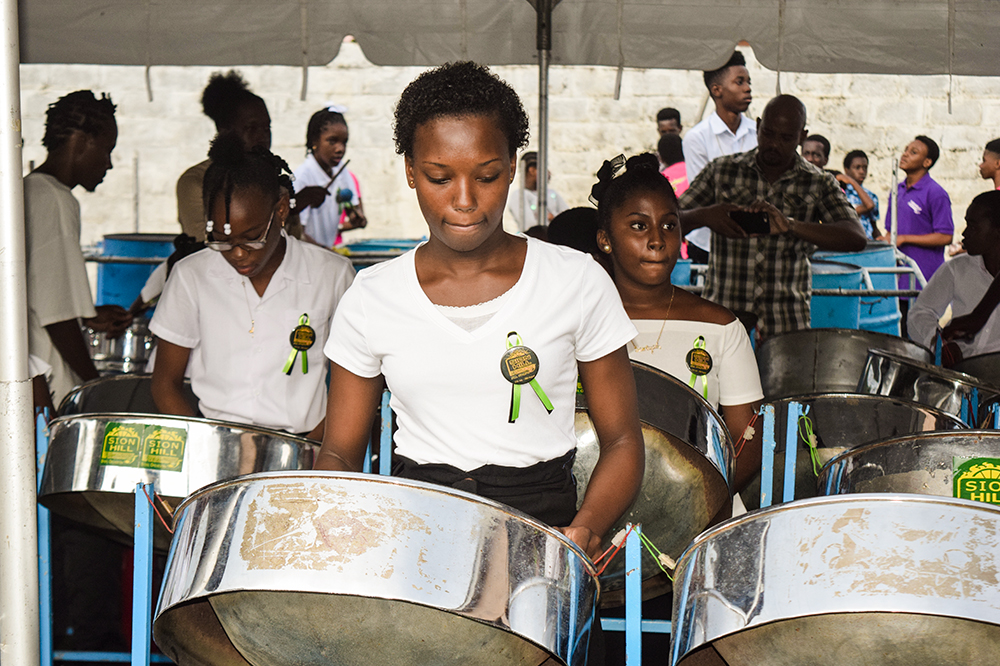 Sion Hill Euphonium trains another cohort of pan players
Thirty-four new pan players were trained when the Sion Hill Euphonium Steel Orchestra staged its 2020 Summer Programme.
The graduates were the toast of the graduation ceremony which was held at the Sion Hill Village hard court, last Sunday afternoon. They entertained their captive audience, belting out three renditions: Buried Alive, Roar and Workey-Workey.
This was the result of four weeks of guidance in the rudiments of the steel pan from trainer- Tillal Webb, Mikalla Knights and Shawn Carrington.
One of the stand-out features of this year's programme was the training of a drummer, in the person of Colton Holder.
This was the first in the history of the training programme, which started back in 1995.
Apart from learning the art of playing the steel pan, this year's trainees were taken on two educational tours.
Four of the trainees, were presented with awards for being stand-outs during the programme.
Diane Toney and Machalie Hazelwood were recognised as the most outstanding, while Cornel London was most improved and Julian Browne, most disciplined.
Meanwhile, ten students who are enrolled in the junior segment of the band, were given financial gifts for being successful at the 2019 and 2020 Caribbean Primary Exit Assessment, as well as 2019 CSEC exams. These awards came compliments the Sports Club.
Last Sunday's graduation ceremony was addressed by chair of the Sion Hill Euphonium Steel Orchestra, Arnhim Eustace, parliamentary representative for East Kingstown, Minister of Health, Wellness and the Environment Luke Browne and Minister of Tourism, Sports and Culture, Ces Mc Kie.