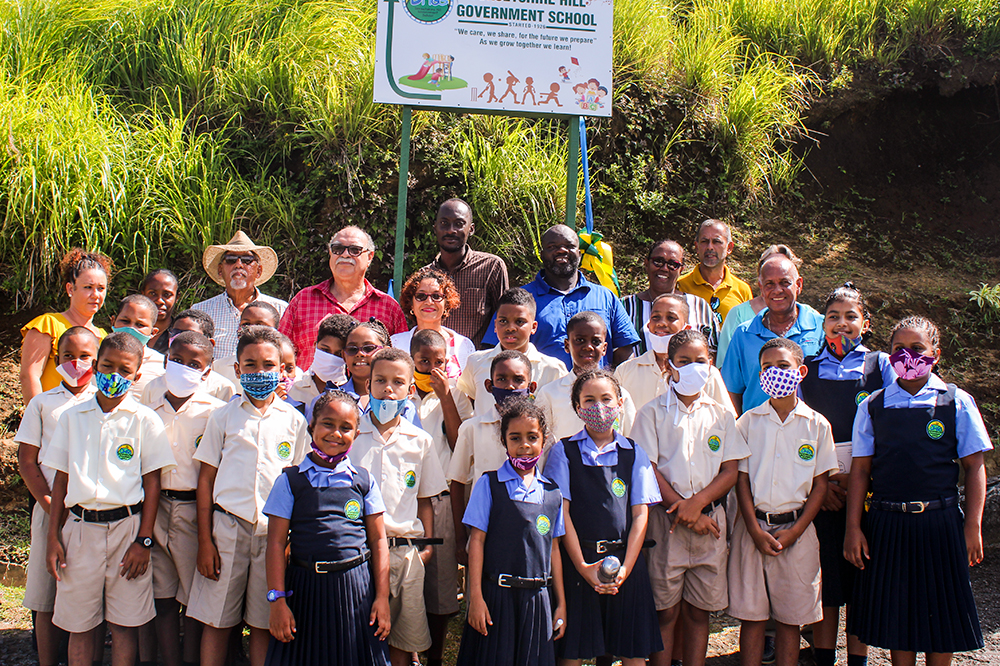 New signage erected at Dorsetshire Hill Government School
The generosity of a Dorsetshire Hill resident and several sponsors have resulted in the Dorsetshire Hill Government School being able to boast of adequate signage.
A large sign erected at the foothills of the school compound was officially unveiled on Wednesday, September 9. It was donated by Dorsetshire Hill resident, McGregor Brisbane, with the help of several sponsors.
"Mr Brisbane, I am truly grateful to you for your foresight in having this done without even being approached. So, on behalf of the staff, the students, the entire school community, I express sincerest gratitude to all the persons who were instrumental in having these three signs done and erected. May the good Lord continue to bless you all," Patricia James, the school's principal said at the small ceremony.
The large sign is one of three that was donated this week. Signage for the main office and the principal's office was also mounted at the school, which sits at the top of Dorsetshire Hill, next to the Obelisk erected in memory of this country's lone national Hero, Paramount Chief, Joseph Chatoyer.
James said that signage for the school was on a bucket list she made at the beginning of her tenure as principal in 2015.
"It gives me great pleasure to stand here before you all today as a community resident to express that there was something where the Dorsetshire Hill Government School pertains to, was relatively wanting," Brisbane said at Wednesday's ceremony.
He said he initially made a pledge to organise signs for the main office and principal's office, but gave consideration to an additional sign, which would give the school its identity and recognition.
Though he did not mention the sponsors, he said all things went according to plan and the sign was able to be erected on Tuesday, September 8.