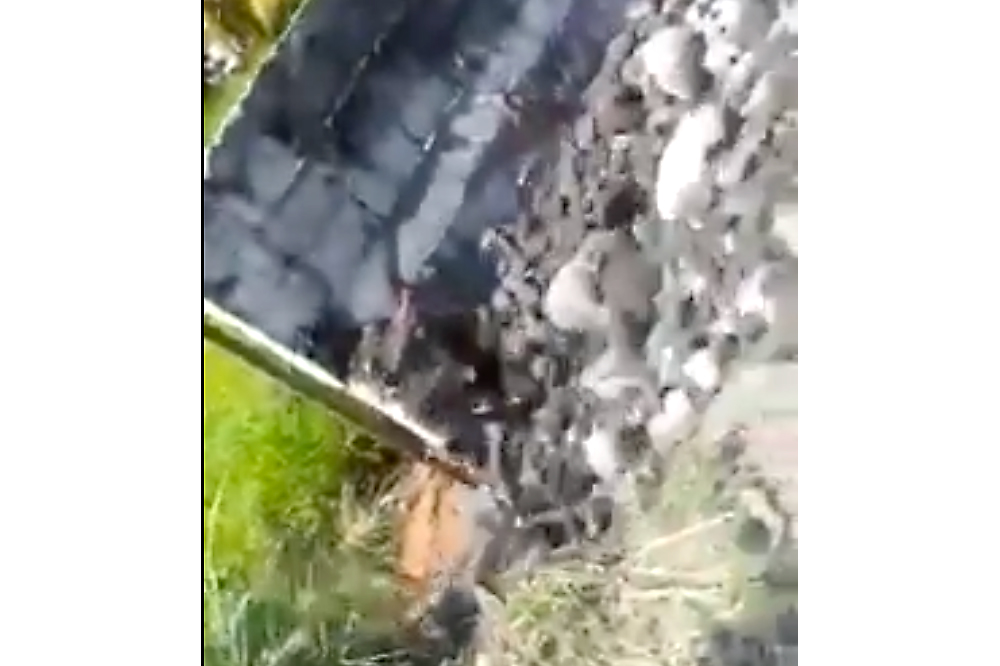 Francis apologises to Riviere residents for collapsed wall
Julian Francis, Minister of Transport and Works has apologized to residents of Riviere, where a wall collapsed late last month shortly after it was built.
"In this day and age with the resources that we have and the equipment that we have, such failures must not happen and persons will have to pay for it," Minister Francis told listeners of Star Fm recently.
Francis said in rebuilding the wall, changes will be made, from the private contractor down to the engineer, and he is extremely angry that the wall collapsed.
"…And to add insult to injury, you have a big 15 ton truck come there with filler material and dump it all one time hitting it against a fairly new wall, it's unexplainable," Francis said, while noting that he has not and will never get a satisfactory answer about what actually happened.
"There will be changes made on that, from contractor down to engineer, both sides of the fence.
"BRAGSA and the private sector persons have to feel the brunt of that error. It is an embarrassing error and it angered me," Francis said while apologizing to residents of Riviere.
"You can't build a wall that height with the sort of steel structure that I did not see, or the lack of steel structure in that wall. It will be repaired by different hands, I guarantee you that," Francis promised.
"I apologize on behalf of the ministry of works and as minister. While I take responsibility for it, I am not taking blame on that one dey, the contractor, the supervisor, the engineer and those who are involved, the mason, and the steel benders, and the ones who put the steel on that wall, I ain't taking the blame," Francis said.