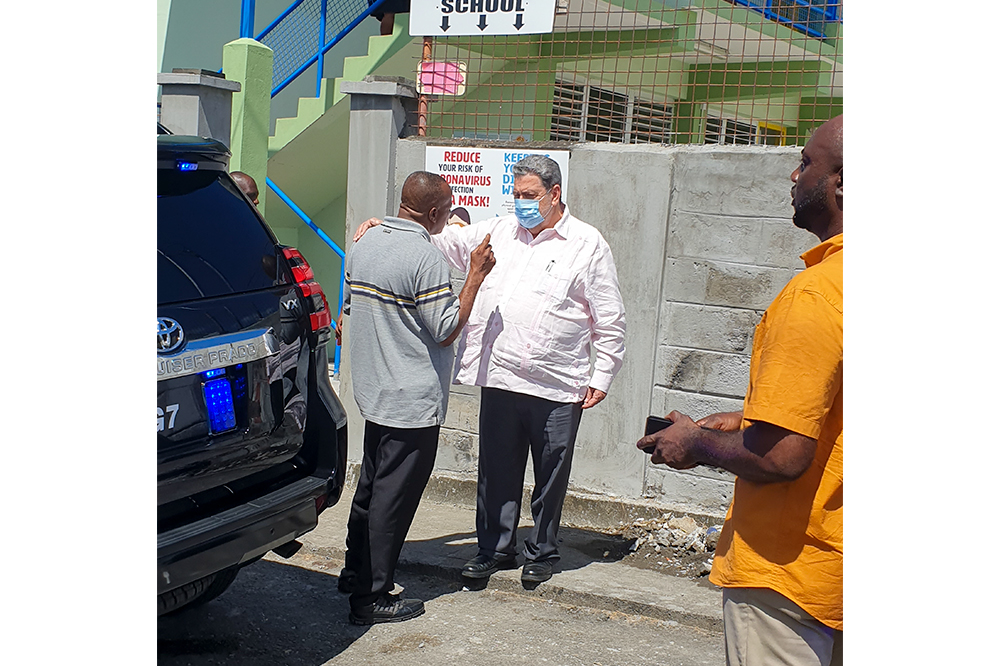 PM visits Kingstown schools as face to- face teaching resumes
PRIME MINISTER Dr Ralph Gonsalves on Monday visited several schools around Kingstown, among them the Kingstown Government School.
"This is a fantastic facility and upgraded also for the purpose of climate change resilience as a shelter," Gonsalves told SEARCHLIGHT of the school which is also known as the Stoney Grounds Government School.
He said while the work on the school is not yet complete and the students are spread out over different locations, the repair and refurbishment is coming along fine.
"They are almost completed with all the repairs and renovations. They are doing some finishing touches and before the end of the month they should be ready," Gonsalves said while noting that the school is expected to be fully occupied around the week of October 27.
The Prime Minister said he opted to visit schools in the Kingstown area on opening day and later this week, he will visit some institutions on the Windward and Leeward sides of the island.
He said he was satisfied that things went well with the reopening of schools.
"The reports are very good and I got a report from the Commissioner of Police who reported that his officers from all the districts said things are going quite well," Gonsalves said.