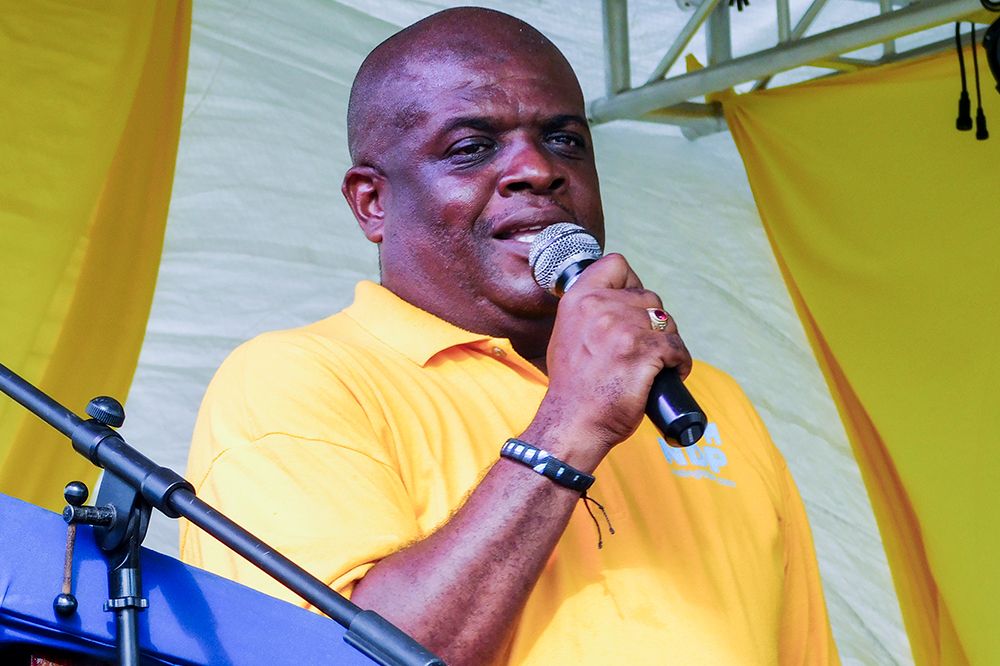 Matthews says NDP will strengthen praedial larceny laws in SVG if elected
A NEW DEMOCRATIC Party (NDP) administration will strengthen laws on praedial larceny in St Vincent and the Grenadines.
But this is only one of several ways that the political party intends to protect the interests of farmers in St Vincent and the Grenadines.
Roland 'Patel' Matthews, NDP's shadow minister for Agriculture was speaking at a virtual meeting for Central Windward last week Tuesday during which he expounded on his party's plans for agriculture, should they win the upcoming General Elections.
"We will beef up the security and ensure that police have the equipment and… whatever it takes necessary to investigate those criminals and bring them to justice. Farmers are important players in our economy and we have to be there for them," he said, adding that lawmakers must be serious if farmers are to be given an opportunity to make a living using their trade.
Matthews, who is the NDP's candidate for North Leeward, said his party will ensure that offenders are given the maximum penalty under the law as it relates to praedial larceny.
The agriculture shadow minister told viewers of the virtual meeting that no other party had agriculture more at heart than the NDP. He expressed the belief that farmers in SVG were undervalued and "treated like outside pickney".
"I know that you feel bad. I know that you have been let down by an administration that promises so much but has delivered so little. For 20 years, the agricultural belt, which is on the Windward side of the country has been meeting it extremely hard, simply because they trusted in an administration that promised them better but alas, they have failed to deliver," Matthews said.
He also said that "whenever Papa feels like ringing the bell, the farmers of this country and those of South Central, those in North Leeward and elsewhere, will be sending the New Democratic Party into government".
Matthews compared the current ULP-led administration with a previous NDP government, noting that under the NDP, agriculture represented over 20 per cent of GDP while today, it only represents between 4 and 5 per cent of GDP.
He noted that the current administration said tourism was the way forward and have only now realised the importance of agriculture in the face of COVID-19.
"…We are saying that we will invest in you, we will make your life better, we will not stop at just farming. We will go to agro-processing, we will go to agrobusiness, we will go to soil conservationists, we will go to soil biologists and these things I am mentioning, if you're listening properly, I am saying to you the kind of jobs the New Democratic Party will create in agriculture," the politician said.
Matthews also said that it is his party's intention to separate the fisheries sector from agriculture and create a new ministry, the Ministry of Fishing and Marine Development.
"…We understand that there are plenty monies to be made in fishing. In Grenada, an article came out recently. The marine economy in Grenada is grossing over $129 million. What are we doing in SVG?," he said. "We can do the same or even better. You know why? Because when it comes to our sea space, we have more in nautical miles but why are we not making it? Because we have a government here who do not care about the people. They do not care about the fisherfolk, they do not care about the farmers."