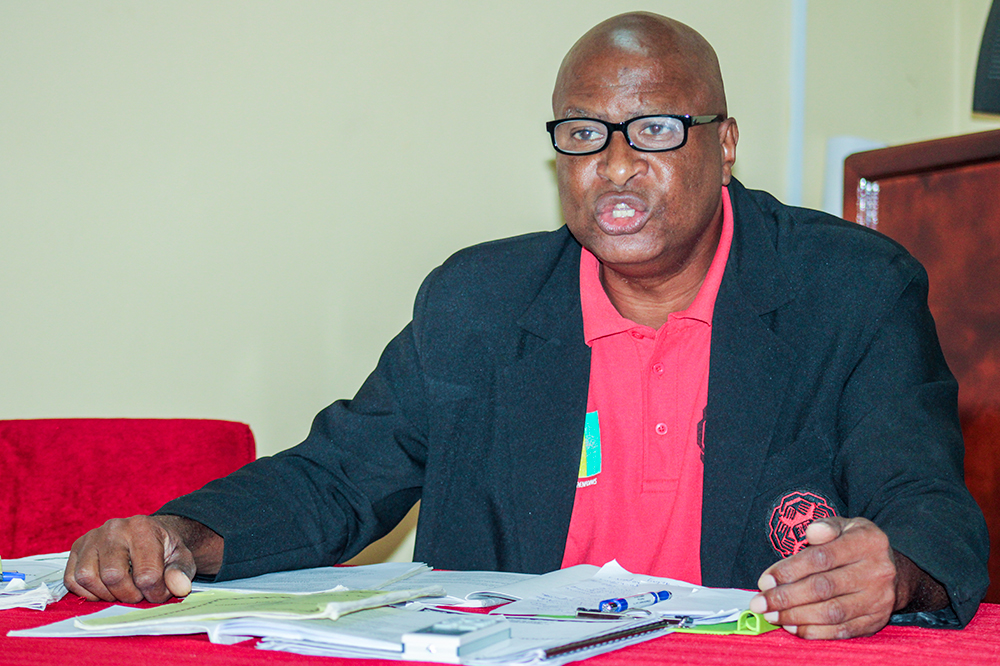 SVGTU threatens legal action if teachers have to administer temperature checks to students
The St Vincent and the Grenadines Teachers Union (SVGTU) is willing to take legal action if teachers are forced to administer temperature checks to students when schools reopen on Monday.
This is according to the Union's president, Oswald Robinson who has expressed for the second time in three weeks, the organisation's disagreement with teachers being required to carry out these checks.
He has further likened the process to forced labour.
"You cannot force our teachers to do something that is not part of the nature of teaching," Robinson said at a press conference this week. "My understanding is that slavery has been abolished. We had emancipation in the 1830s and so if we want to reinvent that, then we'll be playing a different ball game, but we'll be on the same pitch and we want the relevant authorities to understand that."
The president is of the view that trained personnel should be engaged to deal with that particular task and it is not teachers' responsibility to do temperature checks.
According to Robinson, he and two other executive members attended a meeting with the Ministry of Education where they expressed that they did not want teachers administering temperature checks.
The president also said the ministry officials at that meeting responded by saying that it was not mandatory for teachers to do so.
"We left that meeting with an understanding, but it appears that there is some kind of secret thing that is going on.
We are saying to our teachers, doing temperature checks, that's not your responsibility and anybody who force you to do that, you just have to inform the union because we have already written to our legal advisor on all these matters," he said.
Checking students' temperature is one of several protocols to be enforced as students return to school for face-to-face learning amidst the COVID-19 pandemic.
Another protocol involves the wearing of masks.
And Robinson says that these masks must be made available by the authorities and not at the expense of parents and teachers.
He made reference to the Occupational Safety/Health Bill in 2017 and said it took some time for authorities to understand that the provision of masks is their obligation.
One day after the SVGTU press conference, Prime Minister Dr Ralph Gonsalves said the education ministry had approximately 100,000 masks to be distributed to students and teachers at the primary, secondary and post secondary level.
Gonsalves added that each child and teacher should receive either two or three masks from the schools.