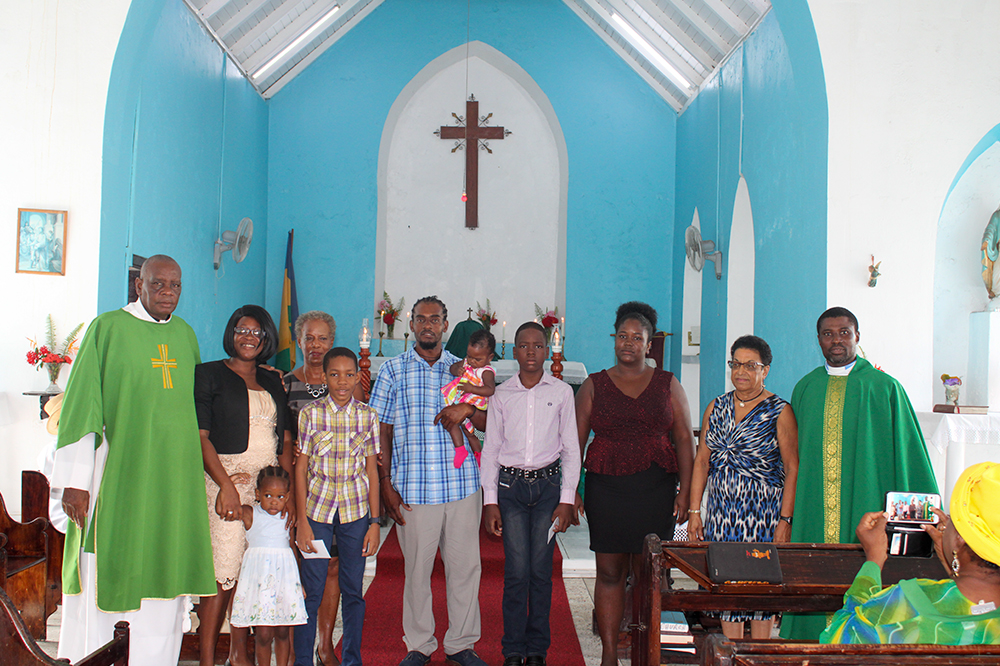 St James Anglican Church assists two students from Layou Government School
Two students from the Layou Government School who were successful in the recent CPEA examinations have received financial assistance from the St James Anglican Church, as they prepare to enter secondary school.
The students, Jason Jr John and Ryan George were present with their families at service on Sunday, August 30, where they were presented with the support being offered by the Church, in conjunction with sponsors locally and in the Diaspora.
Deacon Milton 'Ossie' Thomas told SEARCHLIGHT that sponsors, who wished to remain anonymous reached out to him, inquiring whether the Church would be interested in facilitating the initiatives to help encourage young people to pursue their studies.
"One student [George] is being sponsored for at least a five-year period as he pursues his secondary education," he said. "The other student [John] becomes the first to benefit from what will be an annual award to the most disciplined student from the school to pass the exam."
Thomas said members of the Parochial Church Council are grateful to the sponsors and congratulate the students, wishing them every success in their studies.
When the new academic year begins on September 7, George will attend the Central Leeward Secondary School and John will attend the Bishop's College Kingstown.