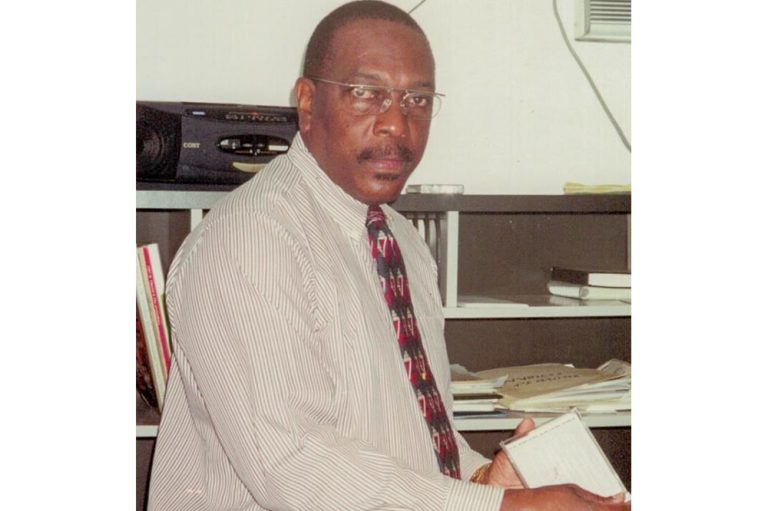 Tributes continue to pour in for veteran broadcaster
Tributes continue to pour in from around the world for veteran broadcaster Evans Bernard John who passed away at his home in Evesham on August 19.
The broadcaster, who was 69 at the time of his death served for over 30 years at the National Broadcasting Corporation (NBC) and is a former general manager of the radio station.
John went on to serve as the Consul General at the Consulate of St Vincent and the Grenadines in Toronto, Canada from 2002 to 2006 and Senior Communications Officer at the Ministry of Foreign Affairs from 2007 to 2010.
He also served the OECS as the Chief Liaison Officer at the Eastern Caribbean Liaison Service in Toronto, Canada from 2010 to 2016.
Prime Minister Dr Ralph Gonsalves, in a tribute said 'EB', as he was popularly known, was a "very good friend of his." He said John had a distinguished career as a broadcaster and was also a diplomat for the country.
Gonsalves reminisced on the days when as young professionals, EB was the captain of the cricket team on which he (Gonsalves) played in the limited overs competition.
"He comes from a very distinguished family…A fantastic human being. He is one who made the lives of those whom he touched better than they would have otherwise been," Gonsalves said.
Former Attorney General and Minister of Information Parnell Campbell QC described 'EB' as a "professional broadcaster to the core."
"He was among the best. He had a command of the Language and a presence on the radio station which not everybody on radio has. EB was a national institution and he happened to have functioned at a time when there were other stalwarts," Campbell said.
He said he was instrumental in recommending that John be appointed manager of the radio station in 1989, after he acted for two years.
The former AG also referred to John's love for the cultural arts and his hit calypso "Handbag".
Many entities and persons took to social media to express condolences and share fond memories that they had of the broadcaster over the years.
"I am saddened at the passing of former colleague and friend Evans Bernard John. He was an excellent broadcaster and diplomat. SVG has certainly lost a talented son and Patriot," Minister of Information St Clair Prince said in a post on his Facebook page.
"I extend deepest sympathy to his family at this difficult time."
The Board of Directors, Management and Staff of NBC Radio shared a brief tribute on their official Facebook page on August 20.
"His broadcasting expertise, his booming voice, his impeccable diction, whether on sports commentary, presenting the news, special outside broadcast or conducting his hot spots of yesteryear will forever remain as an example of the sort of broadcasting heights we would all aspire toward," it said.
A tribute from the Ministry of Foreign Affairs, Trade and Commerce said "the nation has lost a true son of the soil. May his soul rest in peace".
Broadcast journalist Chester Connell who worked at the radio station while EB was manager said he remembers John as a gentleman.
"… He was a gentle man of class. Class for me is an attitude to life, a way of life…. "
Connell said EB "commanded respect; he never demanded it, although there may have been those who sought to disrespect, derail, disarm or disregard him. But how do you disarm someone who carried no weapons?" Connell mused.
The late broadcaster was also a dedicated member of the Lions Club South up to the time of his death.
John is survived by his wife Shelley and children, Kelcey and Brandon; sisters Ercelle, Sandra and Wendy. One sister, Evelyn, pre-deceased him.
Funeral details for the veteran broadcaster are yet to be announced.