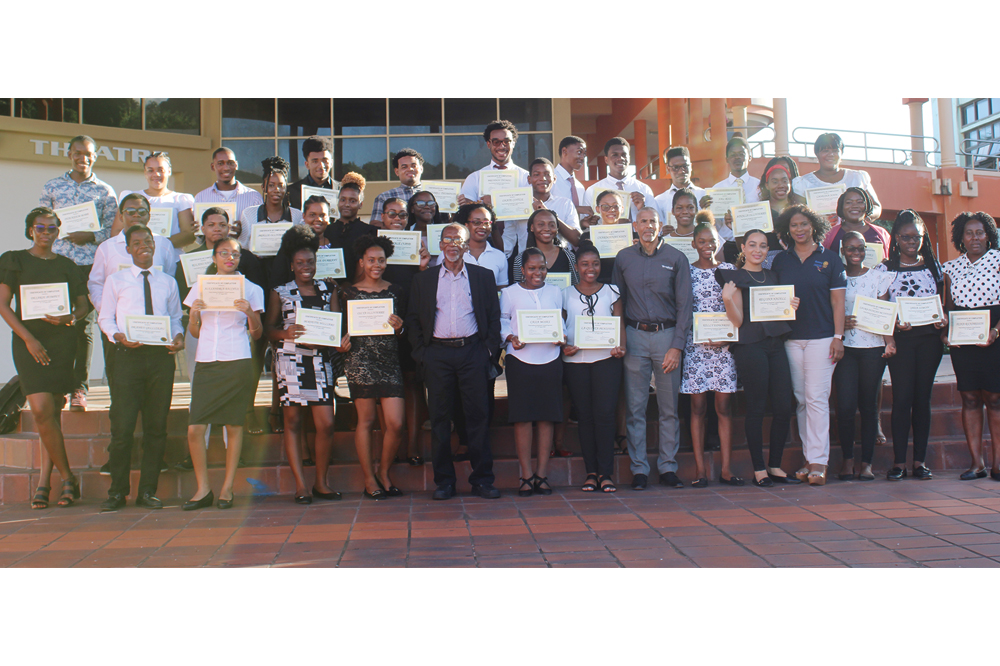 Are you ready for the workplace of the future? Students say 'YES'
The 15th cohort of the Rotary Club of St Vincent's Young Employees Socialisation (YES) training programme graduated last Friday, having seemingly answered the question: "Are you ready for the workplace of the future?"
That was the theme of the programme, which was held from August 5 to August 14 at the St Vincent and the Grenadines Community College, Villa Campus.
The programme is hosted by the Rotary Club but initiated by the Eastern Caribbean Institute of Banking. Skills taught at the workshop pertain to personal development, personal financial management, customer service and entrepreneurial skills and career guidance.
"Your being here for the last two weeks, giving up the couch, the TV, the remote control, sitting in front of the game…shows your commitment to your personal and professional development and I commend you for that," said Rotary President Annette Mark, who also chaired last Friday's proceedings.
Mark said that the Rotary Club opens opportunities and this programme is in line with one of the organisation's focuses to provide education.
She noted that a number of the presentations given to participants in this year's programme which will help them to develop both personally and professionally.
Some of these presentations focused on emotional intelligence, art of living, etiquette and job opportunities in St Vincent and the Grenadines.
Sir Errol Allen, who has facilitated the programme for the past 15 years also made remarks at the August 15 ceremony.
"The purpose of the programme is to assist you, the participants in making the transition from the classroom to workplace," he said of the Young Employees Socialisation programme.
He expressed the importance of group work, which has many benefits not only professionally and personally. Allen told participants that they should develop a better understanding of today's world and the pace and direction in which it is moving.
"It is sometimes hard for us to recognise that what we know is no longer relevant… I wish to urge you participants to recognise that life is not a mountain that has a surface nor is it a riddle that has an answer or even a game that has a final score. It is instead an endless process of self discovery where potentialities are seldom fully explored," he said.
Allen further urged participants to continuously explore their potential in the years ahead.
The Class of 2020 gave brief presentations using drama, poetry and song to give an overview of what they learned during the programme.
They also performed R Kelly's "The World's Greatest".