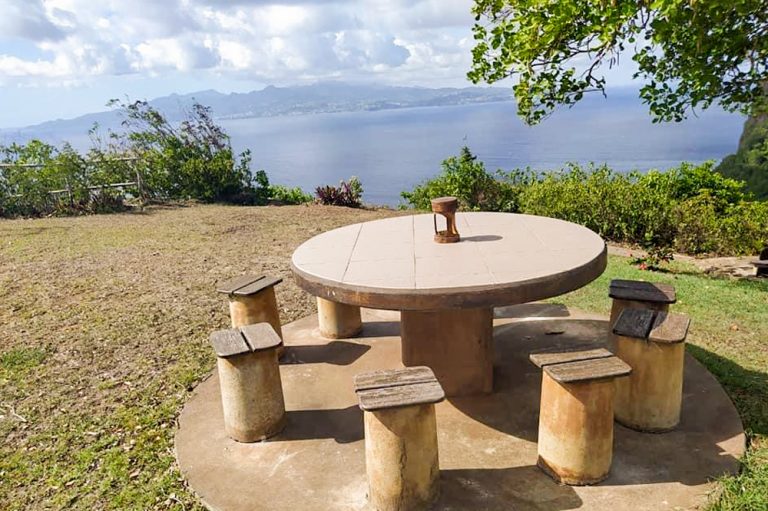 Residents of Spring, Bequia advised to resolve conflict sensibly
PERSONSWHO HAVE been granted citizenship of St Vincent and the Grenadines (SVG) have been advised not to abuse the privilege as it can be revoked.
Prime Minister Dr Ralph Gonsalves on Wednesday, July 29 informed listeners to NBC Radio of the provisions of Section 14 of the Citizenship Act of SVG, which is the section that deals with Deprivation of Citizenship.
He said, under that section, there are eight grounds under which a person may be deprived of Vincentians citizenship, including that it can be done if it is "not conducive to the public interest, public order, public safety or national security that the person should be continue to be a citizen of SVG".
The Prime Minister said he was moved to provide this information after receiving emails and complaints and speaking to people about a situation that has developed in the residential area of Spring, in Bequia.
"…I understand that there is a problem. I have in my hand, concerning certain attitudes and the use of place where the community will go, and some people don't want the community to go there…," the Prime Minister said.
SEARCHLIGHT understands that the conflict relates to the use of an area at Spring known as Spring Park, which some members of the Spring Property Owners Association (SPOA) feel should be private and available for use only by residents of the area.
In one email seen by SEARCHLIGHT, a resident said "A couple of months ago, the Spring homeowners were having a full moon BBQ when about 12 local people turned up uninvited. We were a little unhappy to have our private BBQ interrupted. Obviously, nobody wants to go and say anything about this area being private property, but we were all talking about this amongst ourselves.
"It is rather difficult to handle this situation, but the longer we leave it and the more people will think they can use the area as word spreads.
"I think we should contact the 'Church Group' who ever they are and let them know this is private property and they can not hold a wedding there or any further 'gatherings'."
In another email, another person said the area is "now becoming a stopping point on island taxi tours!!!" That resident suggested informing people who wish to use the area that it is a Spring Community facility and if someone wishes to use it, a Spring property owner should be in the party.
The Prime Minister said he welcomes everyone who comes to SVG including those who have been granted the privilege of citizenship or are permanent or temporary residents or have work permits, as he sees them as important partners in our development.
He asked them however, not to take our hospitality and welcome for granted.
"I am urging you not to abuse it. Where ever there are differences, I urge you to resolve it within the spirit of how our civilization has evolved, this magnificent island civilization of the Caribbean. The Vincentian component."
The Prime Minister said he has also received reports, which he admitted that he cannot verify their authenticity, that two persons who have been granted citizenship told a Vincentian born citizen: "do not think any of you can get me out of here. I am a citizen like you and I can say what I want and I can do what I want."
"I want to say to such persons, don't talk like that, because it is not so. I also want to say to our Vincentian born citizens, don't throw it in the face of others who come amongst us; let us be civil and let us all resolve our disputes together sensibly."
The Prime Minister also advised locals not to assume that every conflict they have with someone who comes from overseas who is of a different ethnicity is ethnic based or that the person is racist, although the person may very well be.
He said the issue at Spring is one that can be resolved and resolved sensibly and that he hopes that he does not have to say or do anything further on the matter.
In a release issued on July 29, the SPOA said the organization stands in solidarity with the entire Bequia community in denouncing any form of racial prejudice or discrimination.
"The members of SPOA are contributing members of the community and, in many cases, proud citizens of the country.
"…SPOA wishes to remind the citizens of Bequia that Spring Park remains open to all, and is available for people to sit and enjoy the natural beauty. SPOA have asked the local authorities to assist with key holding for the building if anyone wishes to use the facilities.
"…As Spring Park is a nature reserve, located in a residential area, and to ensure that the beauty of the site is maintained, use of the premises and facilities is subject to St Vincent and the Grenadines National Parks terms and conditions," the release from SPOA said