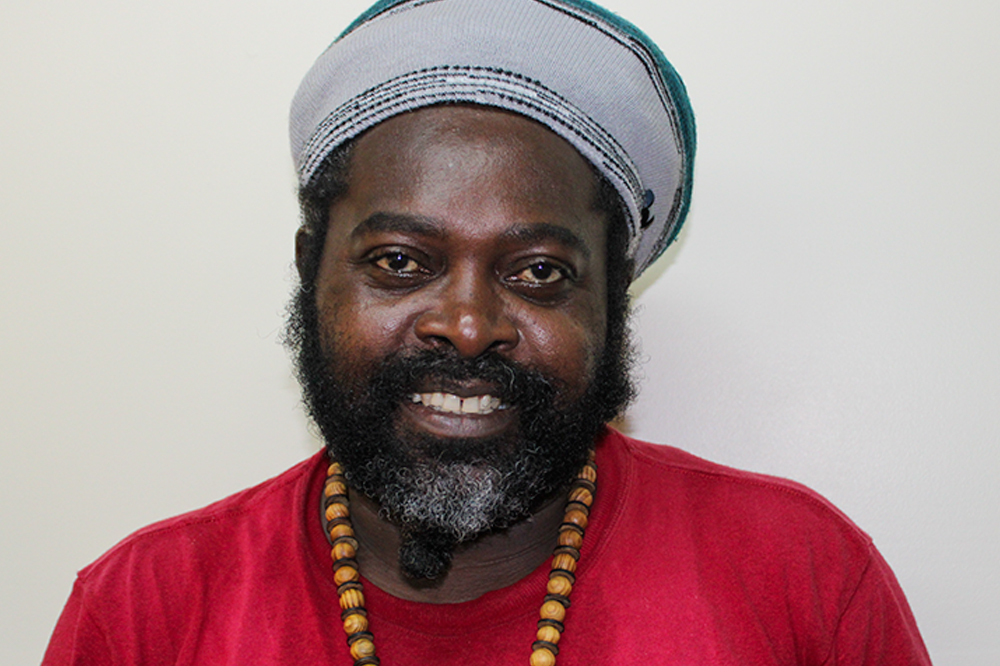 Global pandemic inspires Reggae artist's new track
Vincentian reggae artist "Patrick Junior" or "De Minister" has a message of awareness for the world in his newly released track "Lowbilon Lockdown."
The artist, who was born Patrick Richards told SEARCHLIGHT that he wrote his latest song because of the global pandemic that the world is facing.
"Lowbilon" is what he calls the system as opposed to "Babylon". "I don't see them as baby because the 'Babylon' system is very corrupt so I see them as low," 'De Minister' explained.
The 51-year-old, along with local artists Brizzy-Don and Khadafi, sing in the new release about the ominous lockdown that is occurring worldwide.
"Lowbilon have the world on the lockdown. I see them shutting down countries and even the town, the whole place is like a ghost town, like it's gonna be a big showdown…Big showdown," the catchy chorus notes.
"…They need to be aware because some people take it for a joke but when I look around the world I see hundreds of thousands of people dying so can't be a joke," 'Patrick Junior' explains.
His stage name is 'De Minister' because his mother told him that when he was a child he declared with a new testament in his hand, that he wanted to be a Minister.
"I just see myself as a person who is on a mission working for God because my message is not of no slackness. We come to bring awareness, upliftment, edify, teach, learn," he says.
Being a person that strongly works with God, when it comes to "Lowbilon Lockdown" "it's just one of them things that God give me another inspiration and the melody start to come in and I start to humming and then formulate the words and then a song came," Richards commented.
"Patrick Junior" has been singing since he was 12, noting that he was one of the youngest members of the "Calypso Classroom" calypso tent. Some of his other tracks include "Shower me with Jah Love", "Love is the message", "Jah will provide", "Mr Terrorist", and "More Love."
Reggae/World song "Lowbilon Lockdown" is an acoustic track with "raw vibes" produced under "Shashemene Music Productions" which is owned by the singer.
It can be found on Youtube and Sound Cloud.
Musician Joffre Venner joined Richards on production of the single, which was recorded by Byran 'Paper' Alexander at Ruff Labs recording studio. Delroy 'Phatta' Pottinger mixed and mastered it.