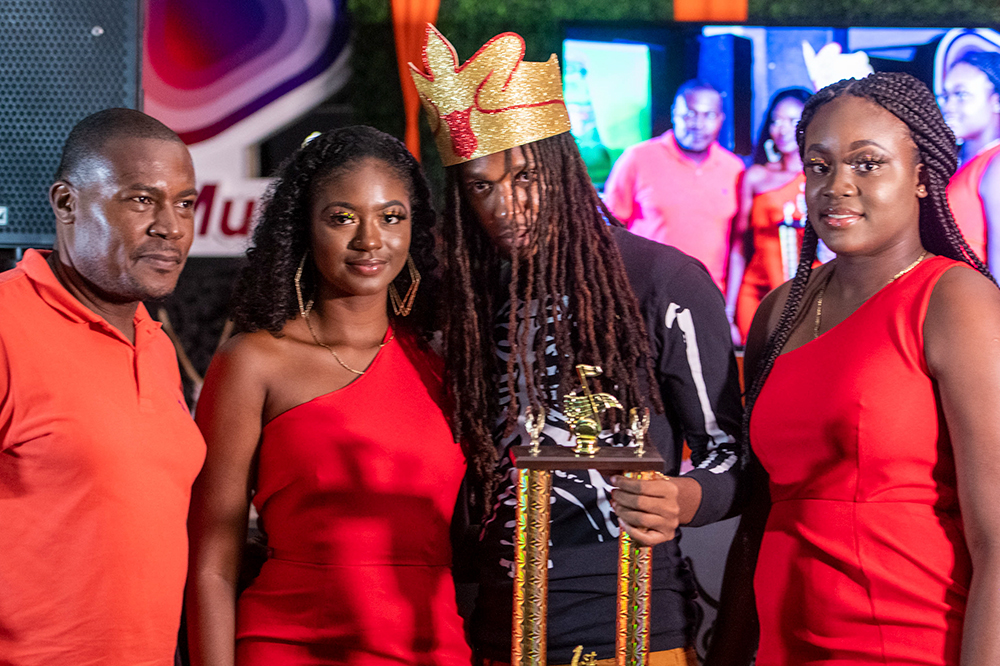 Sicko wins first ever virtual Soca monarch competition
Kevon "Sicko" Shallow says his win at the first ever virtual Soca monarch competition is a win for his fans.
"It should not be me, it is us, we won. When I say we, I mean my fans and I. It is a great feeling to be the first ever virtual Soca Monarch king as it clears the road to the future," Shallow told SEARCHLIGHT on Thursday via WhatsApp.
The Soca man was announced the winner of the competition on Saturday night with his song "Jam".
The Mesopotamia resident said he wrote the song himself and he would like to thank his producer "Hunttaflow", his manager Alicia Sardine, "Basid" and the organizers of the event for the opportunity to expose the talents that took part.
He said that he has been a recording artiste since 2017, and when he competed for the first time that year, he reached the semifinals of the Soca Monarch competition with the song "Straight off the Rocks".
In 2018 he made the Soca Monarch finals with "Energy," a collaboration with "Scarbz" and he was in the semis again in 2019 with a track entitled "Bun Up".
In second place in the virtual soca competition was "Chowminister" with "Sugar Daddy," while third went to "Tan Dre" with "Virus".
The other competitors were "Fruity" with "Doh Wuk So", "King Jace" with "Pressure On it", "Royall" with "Cause Ah Scene", and "TwiXx" with "Head Sick Head Bad."
The virtual Soca, Ragga Soca and Calypso monarch competitions were held over the weekend on dates that the national competitions would have been held had COVID-19 not hit.
The competitions were viewed at STV Online on Facebook for free and sponsored by Hairoun Beer and Digicel. The competition came through a partnership between STV Online, Ignite Consulting, Envy Nightclub, and 4th Dimension Productions.